29.01.2019News
Studio Ongarato wins at AHEAD Global for luxury hotel Jackalope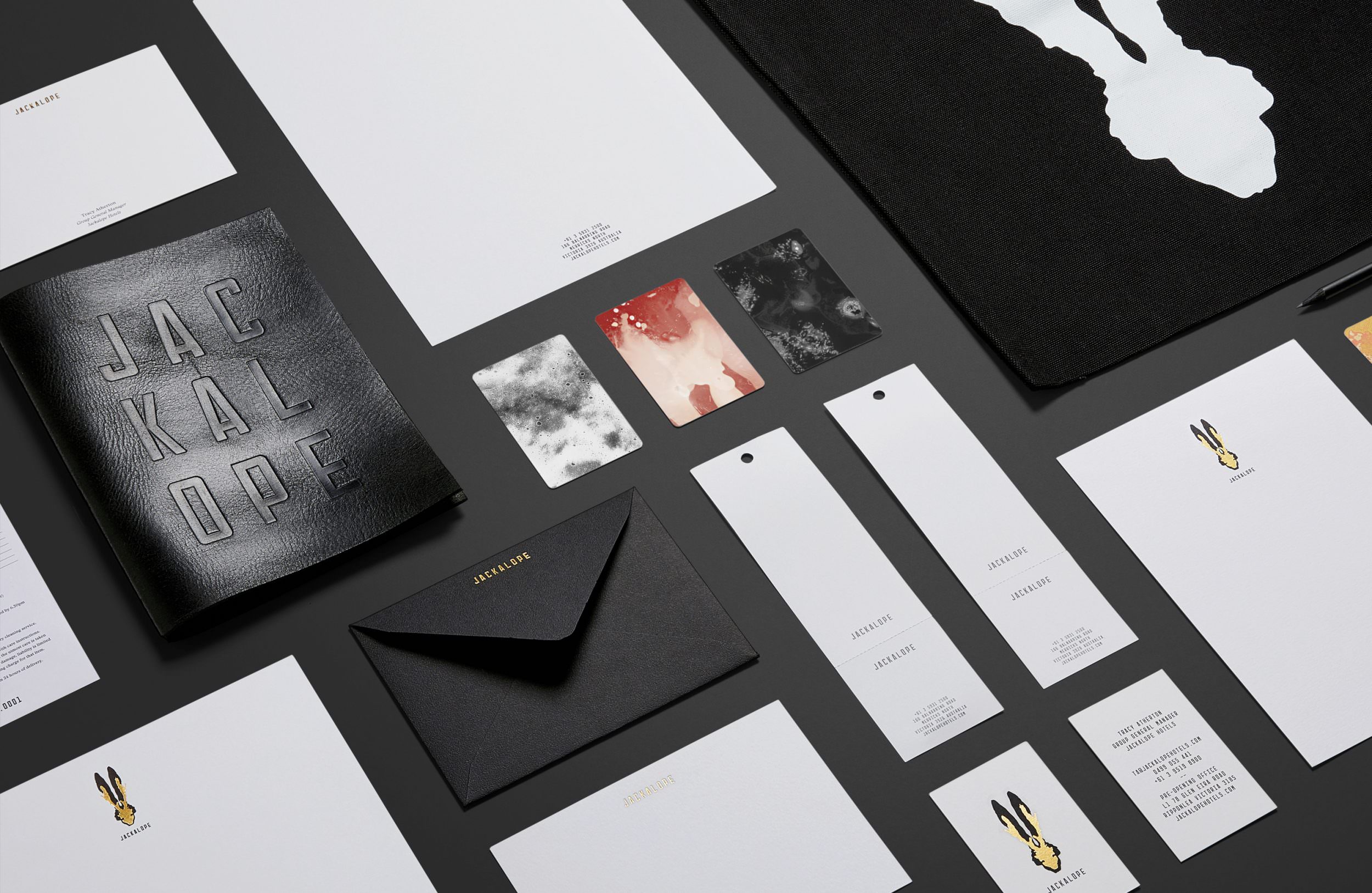 Studio Ongarato's expertise in creating immersive brand experiences has been recognised at an international level, with the studio winning an accolade for its work on luxury Australian hotel Jackalope at the AHEAD Global Awards.
AHEAD recognises excellence in hospitality design and experience in regions including Asia, Europe, the Americas and the Middle East. Held in London and New York, AHEAD Global is its pinnacle awards ceremony and includes category winners from regional competitions held in 2018.
Studio Ongarato won the global award for Visual Identity for its work on luxury Australian hotel Jackalope, after winning this category at the AHEAD Asia-Pacific Awards in 2018. The global Visual Identity category is comprised of exceptional projects that recognise the overall visual identity of a hospitality project including, but not limited to, elements such as graphic design, signage and physical collateral.
The studio's work for Jackalope spanned brand identity and collateral, conceptual site narrative and experiential design, art curation and commissioning, environmental graphics and styling, lighting design, landscape installation design, and wayfinding strategy and signage.
Recognised by industry leaders as an exemplar of the shifting landscape of Australian luxury, Jackalope and its bar, Flaggerdoot, and restaurant, Doot Doot Doot, command attention with their avant-garde integration of environment and brand experience.
Studio Ongarato carefully considered each of the hotel spaces to maximise a sense of intimacy while enhancing the cinematic appeal of the site, which is set on the 11-hectare Willow Creek Vineyard. At each turn, visitors are encouraged to engage with a thematic world where the mythological narrative of the Jackalope is unveiled incrementally, yielding a sense of discovery.
Jackalope's magnificent site inspired a brand narrative based on the concept of alchemy as a metaphor for winemaking. This concept was also expressed in the Jackalope itself, a transformative and mythical creature that is half hare, half antelope.
Studio Ongarato's conceptual site narrative was expressed in various incarnations throughout the hotel, bar and restaurant to encourage an immersive and interactive guest experience.
"Jackalope is a hotel brand conceived at the international level so we are very proud to see our aspirations for the project awarded at AHEAD Global," studio co-founder and creative director, Fabio Ongarato, says.
"The award is particularly satisfying as it affords the highest recognition for our approach to visual identity and immersive design. The judges saluted our site narrative, which saw the concept of alchemy expressed through all areas of the hotel experience, from the distillation theme in its signature bar, Flaggerdoot, to the glowing installation of 10,000 suspended amber lightbulbs representing fermentation in the restaurant, Doot Doot Doot."
Responsible for spearheading the shift towards brand storytelling in design, Studio Ongarato recognises that guests of luxury hotels and restaurants have come to demand exceptional, authentic experiences. In creating a cohesive language, the studio's design elements are used to reflect the intended brand experience at every customer-facing touch point.
Ronnen Goren, Studio Ongarato co-founder and strategy director, says the AHEAD Global award is a vindication of the studio's "design without borders" approach.
"We seek to elevate our clients to the forefront of cultural influence," he says.
"Studio Ongarato does this by working with designers, curators and editors, architects, art directors and craftspeople. As with several of our projects, our vision for Jackalope involved working with renowned artisans and artists, such as Emily Floyd, Andrew Hazewinkel, Rolf Sachs and Kate Robertson."
"Culturally grounded and immersive design can be playful – as our work at Jackalope demonstrates – but it needs to transcend novelty and demonstrate that it is founded on a rigorous, strategic interrogation of brand and context."
Project Collaborators
Architects and Interior Design: Carr Design, Melbourne
Landscape Design: Taylor Culity Lethlean, Melbourne
Artists: Emily Floyd, Andrew Hazewinkel, Rolf Sachs, and Kate Robertson
Interior and exterior photography: Mark Roper and Sharyn Cairns