27.11.2020News
Harmay Cosmetics unveils new Shanghai store in Xintiandi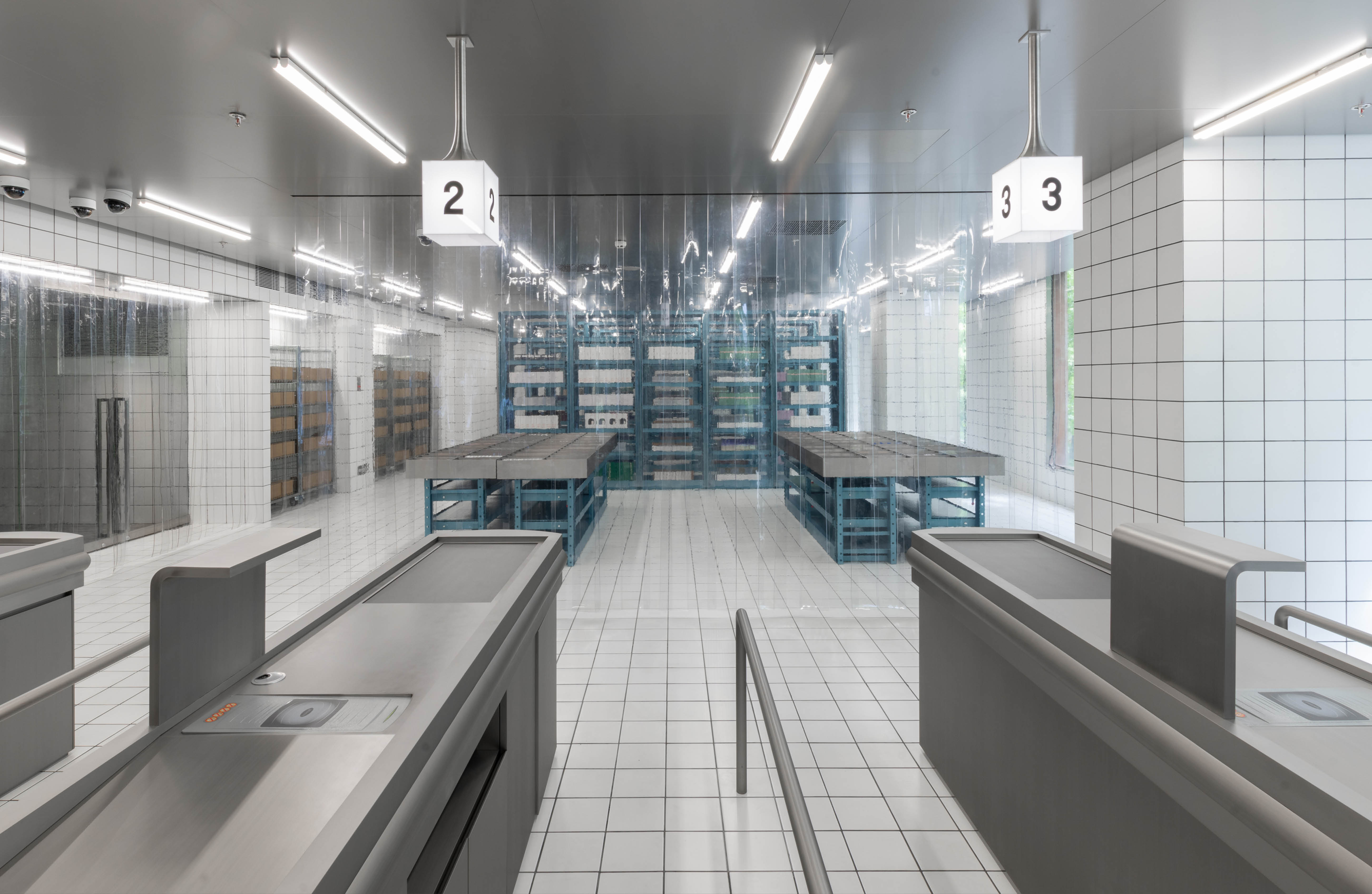 HARMAY is a new generation retail cosmetics brand which has achieved cult status amongst a young and savvy new generation of consumers. Instead of turning its back on the traditional bricks and mortar store, it has complemented its online territory with an experiential shopping journey, expanding what was originally an online cosmetic store to create a series of unique customer-focused retail stores in Beijing, Shanghai, Chengdu and Hong Kong.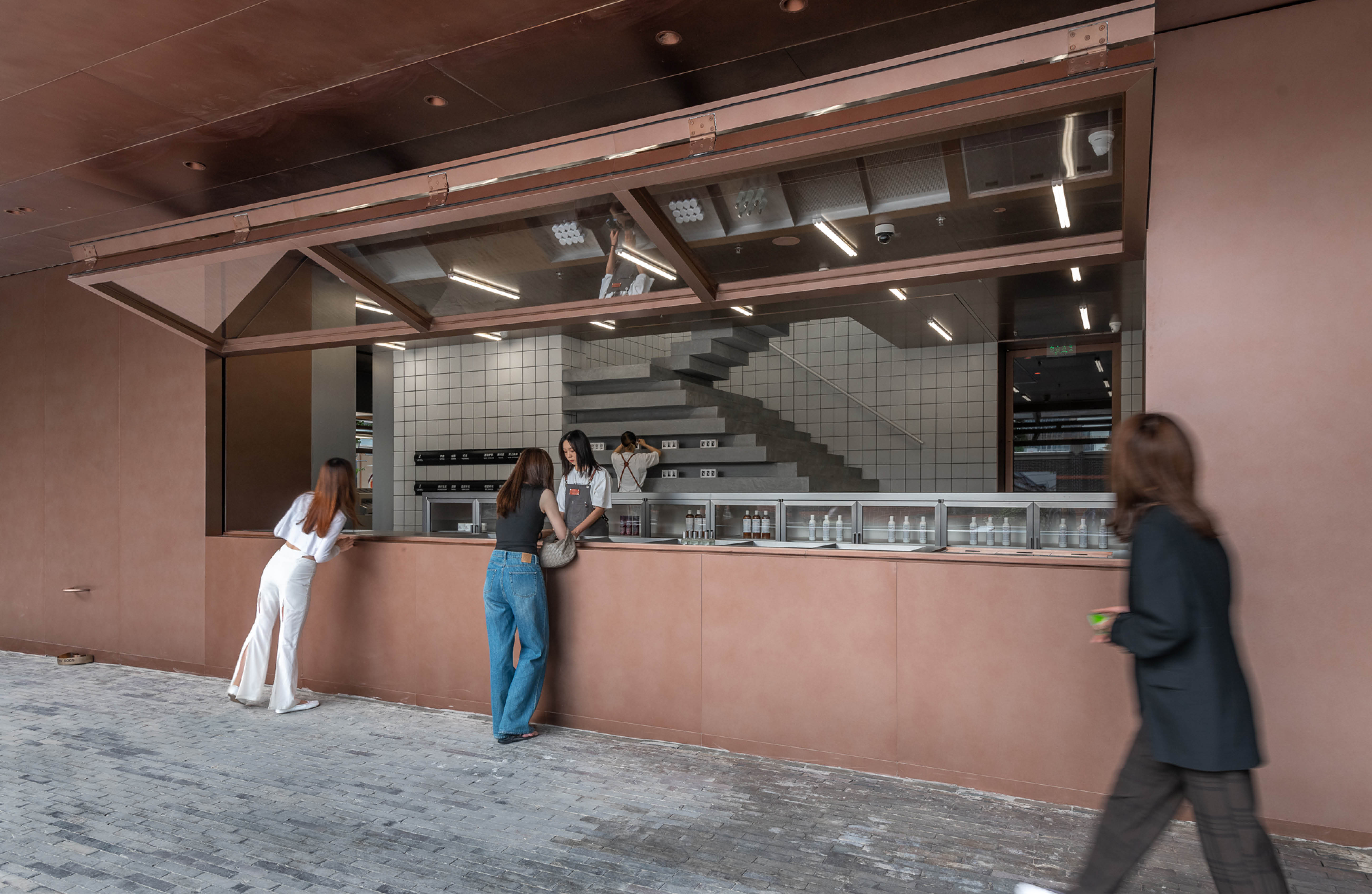 The retail philosophy is one focused around creating a beautiful life through sensuous and immersive experiences. Minimal and well-crafted interiors by AIM Architecture echo the sentiment of spaciousness and solitude where customers are given full control to explore.
Each store design involves an element of mystery: the Hong Kong store is based on the concept of an Old Apothecary, the Beijing store on Assembly line where customers follow the online process of making a purchase in a physical space, while the flagship Shanghai store's concept of Hotel Kitchen reimagines e-commerce as a visceral, interactive experience.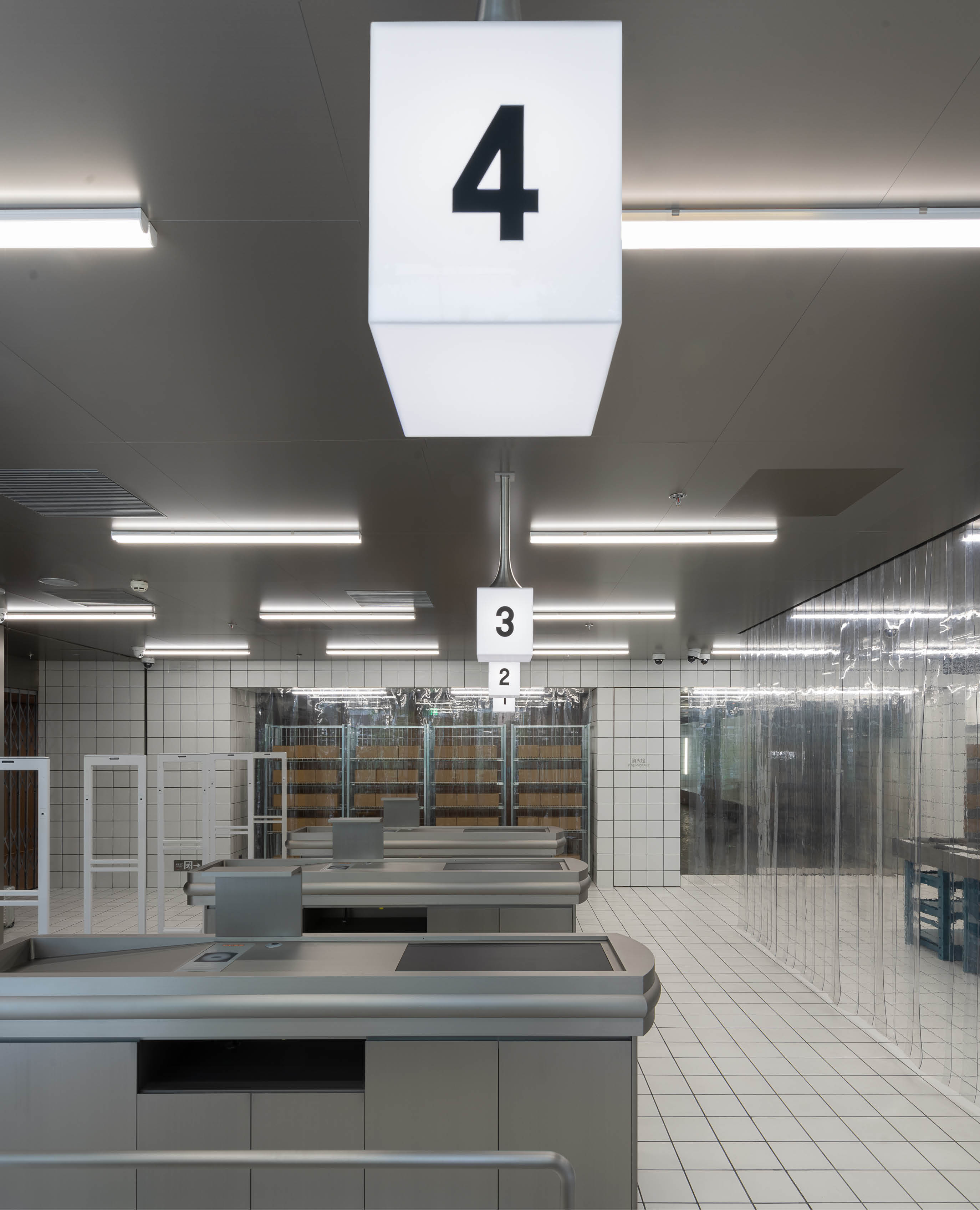 For HARMAY's second Shanghai store located in Xintiandi, the design concept merges Super Market with a modern-day cosmetics store, allowing customers to browse and explore. Drawing on a utilitarian aesthetic, the signage and wayfinding by Studio Ongarato references the ubiquitous supermarket signage vernacular, reinterpreting check out aisle lanterns and slide in price tags to create a suite of elevated supermarket aesthetic sign types.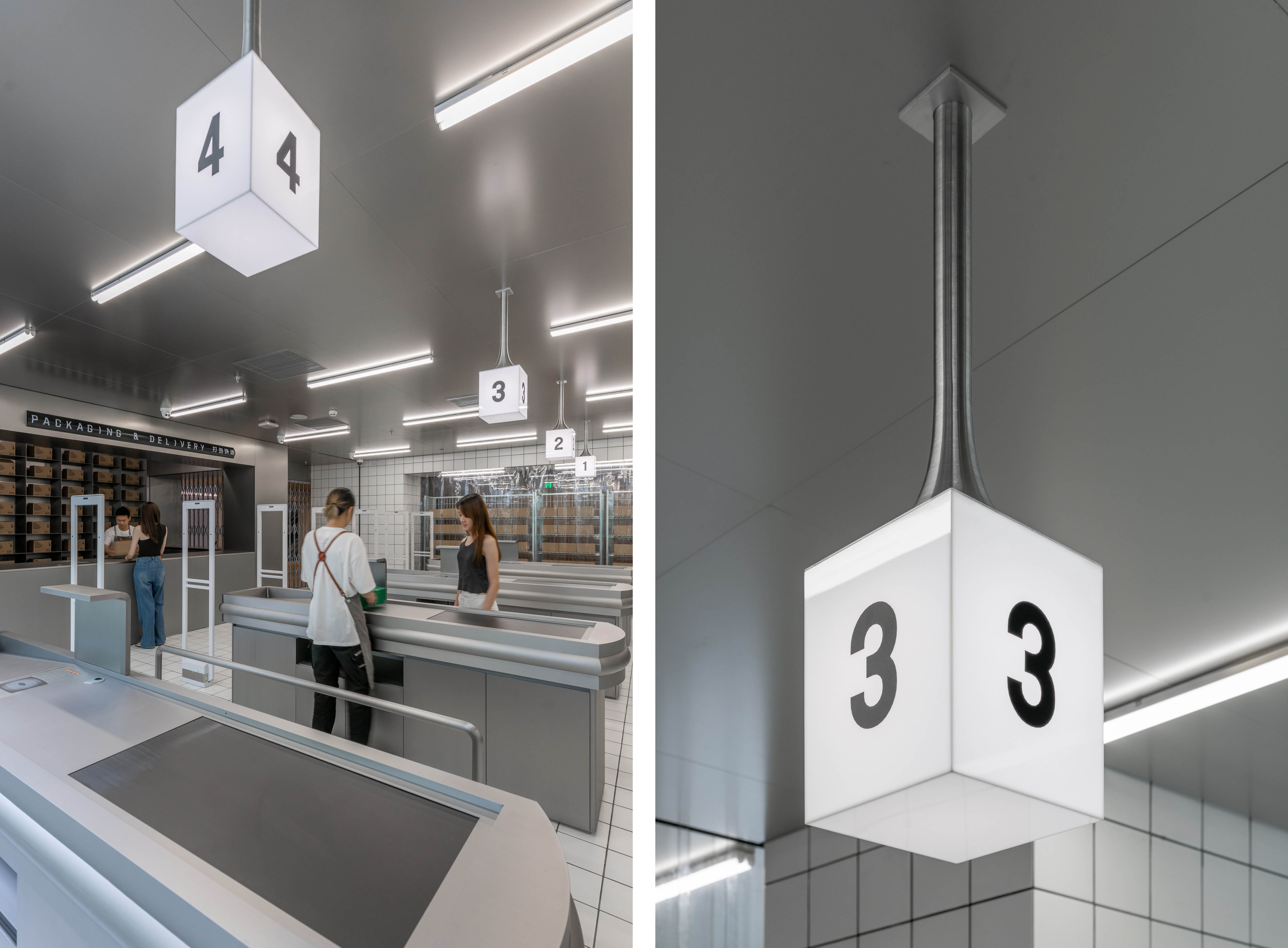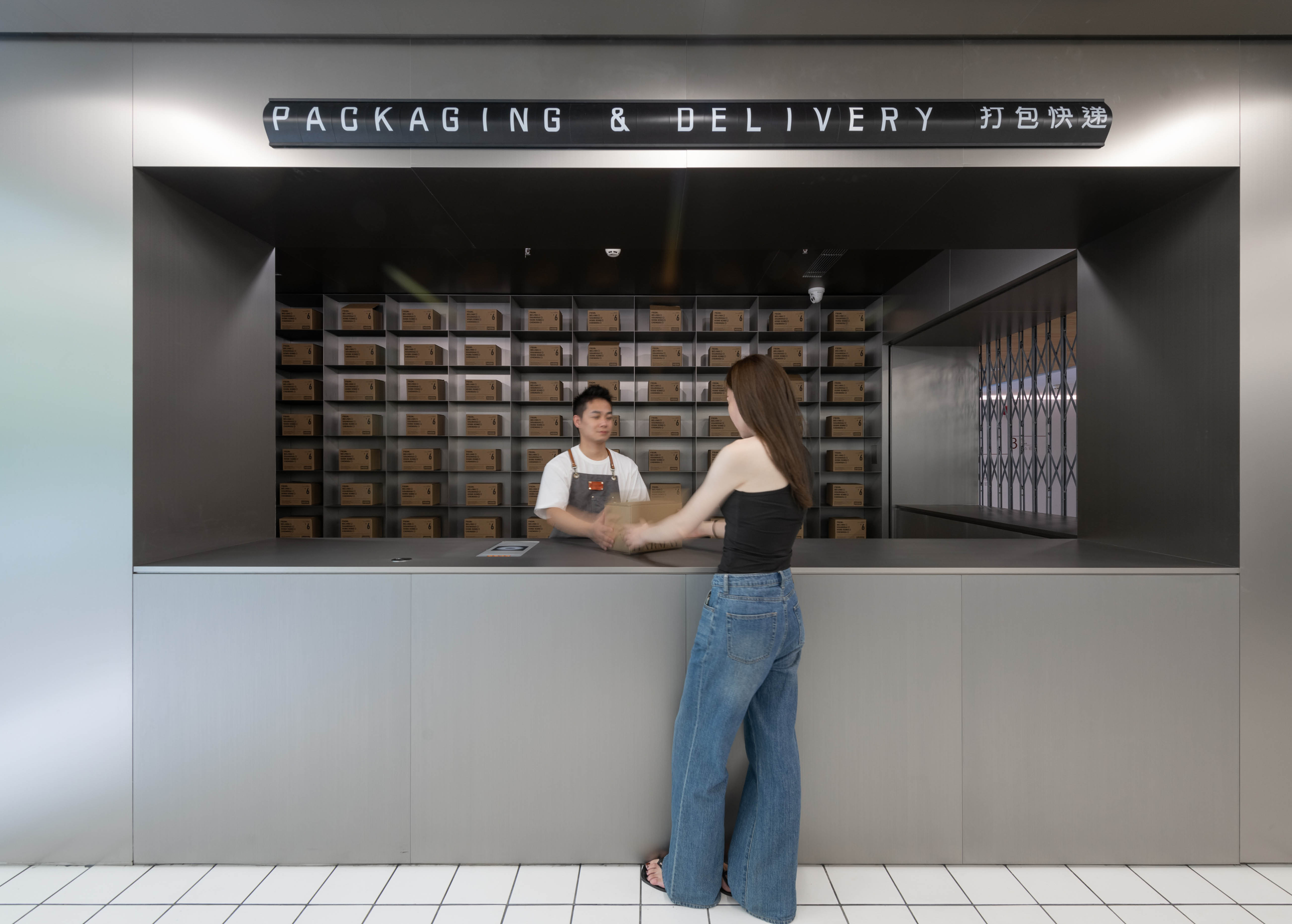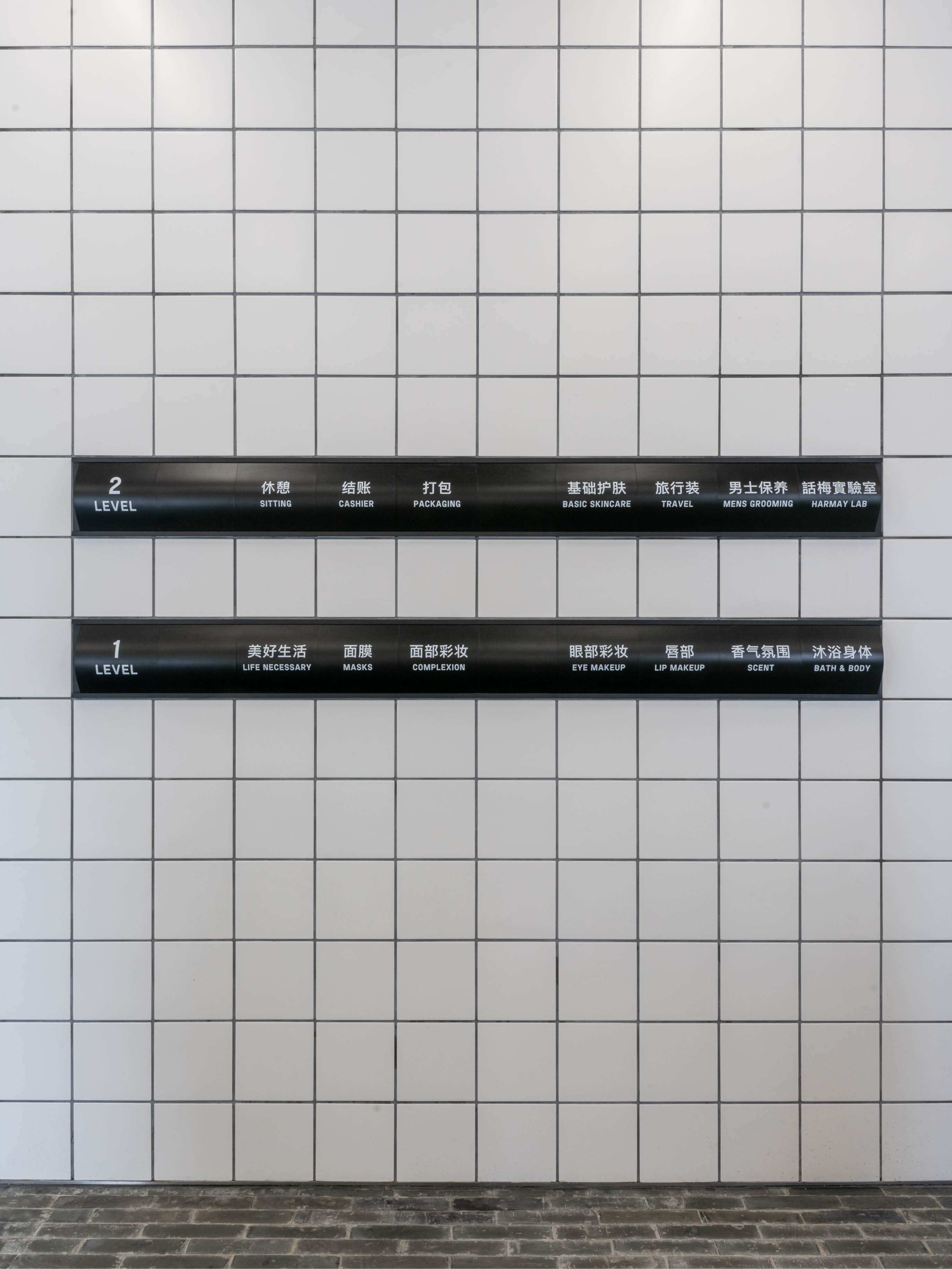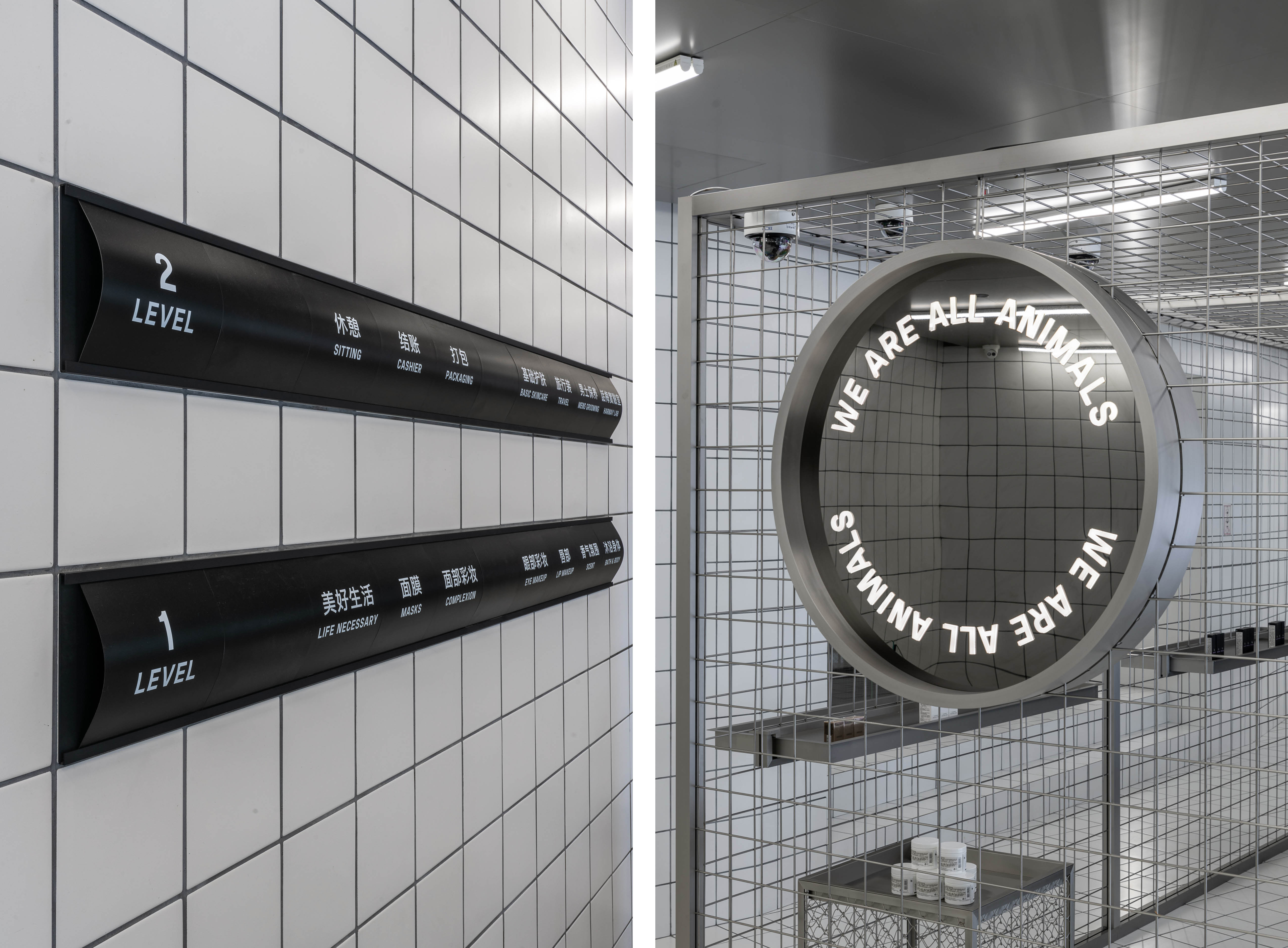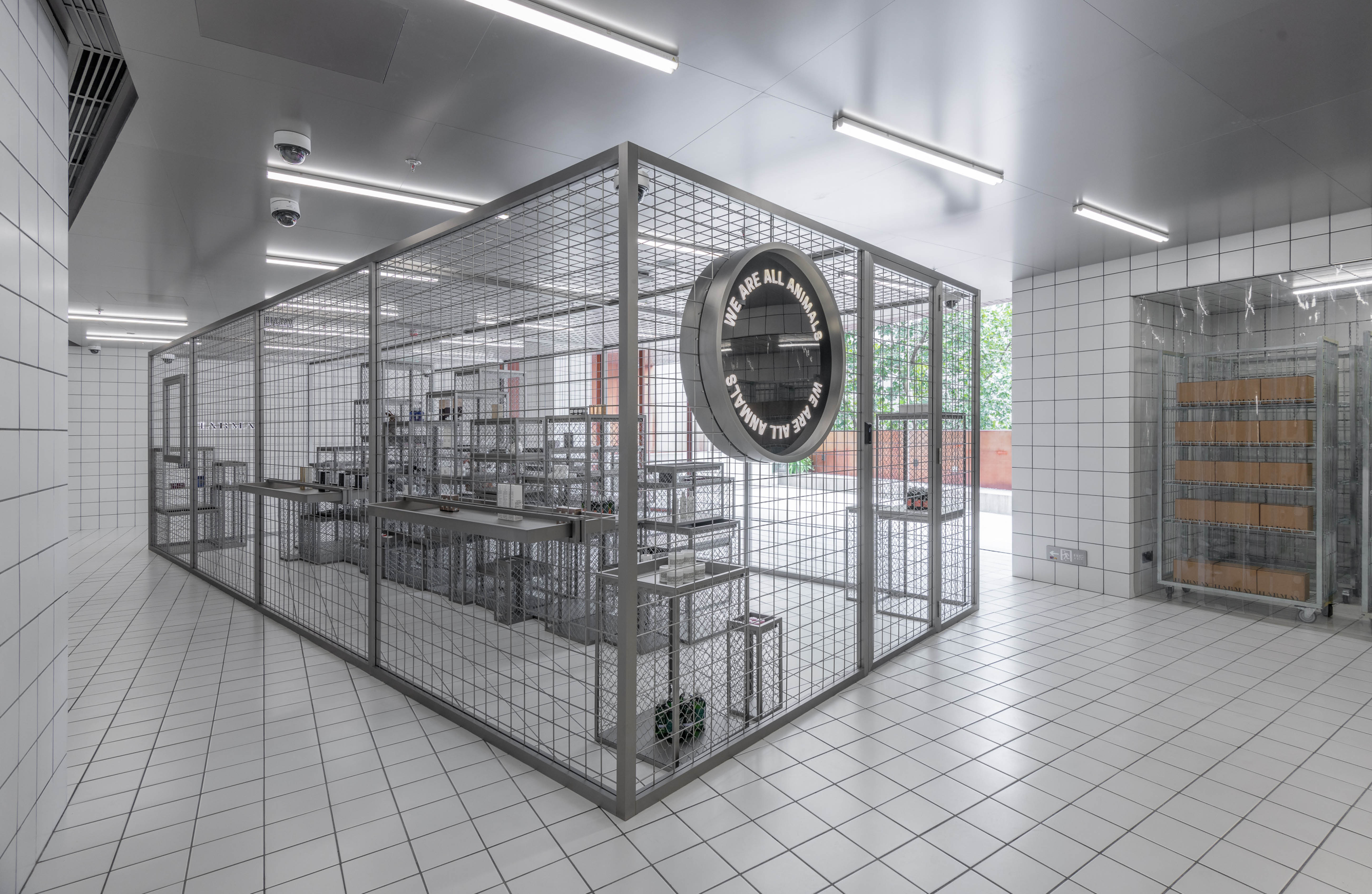 The store design incorporates a section devoted to products not tested on animals. Dubbed 'We Are All Animals', the disc sign is conceived as a black mirror portal embedded in the wall of the laboratory cage. The mirror reflects an image of the customer within illuminated We Are All Animals text, superimposing the customer onto the ethical statement.
Photography: Dirk Weiblen