02.08.2022News
Hilton Melbourne Little Queen Street: Tapping into the glamour of 1930's hospitality and travel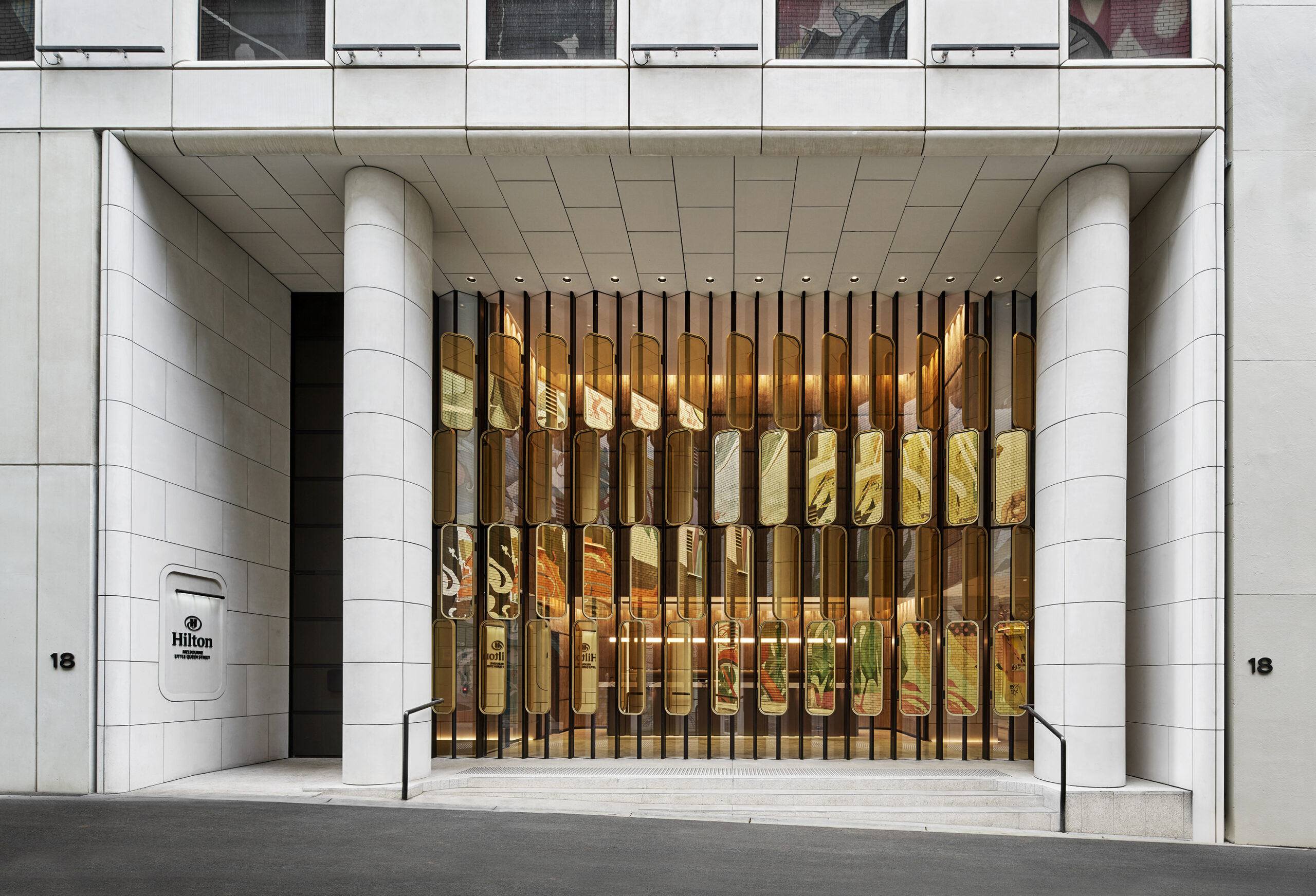 Hilton Melbourne Little Queen Street is the remodel and extension of The Equity Chambers in Melbourne's CBD into an elegant and unique offering in Hilton Group's stable. The fine heritage building originally designed by Oakley & Parks in 1931 features a lavishly appointed sandstone facade and lobby and is renowned for its a collage of architectural styles; Italian Romanesque and Gothic detailing.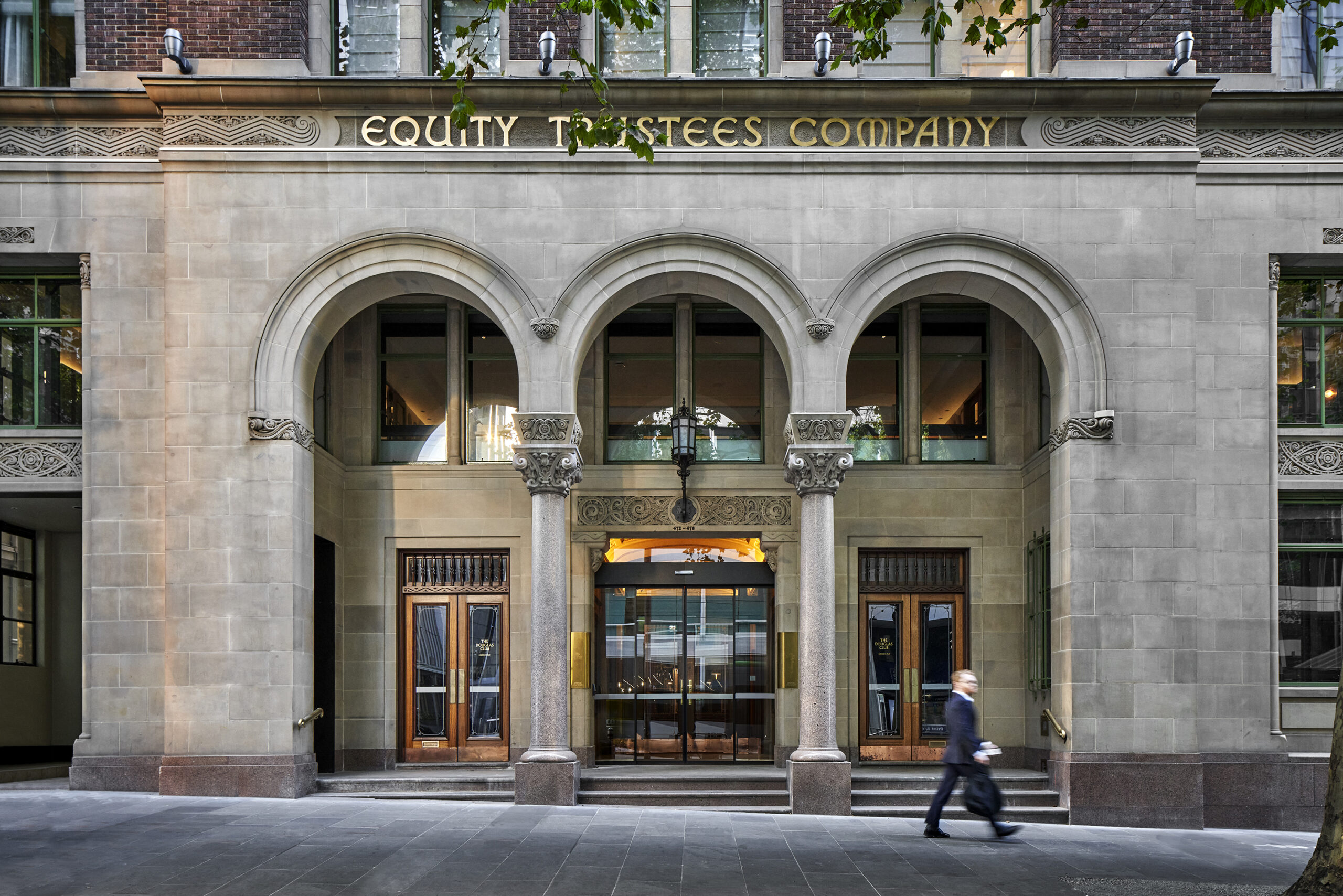 The collaborative development designed by architecture and design studio Bates Smart, transforms this significant historic building into a luxurious and vibrant hotel comprising of 244 hotel rooms; the Luci Restaurant and The Douglas Club.
Studio Ongarato were tasked with creating the hotel's street identification sign and the application of statutory signage with functional requirements determined by the building's strict heritage codes.
Much like the building itself, our signage design relates to Bates Smarts' interior design concept of the 'golden age of travel,' with the notion of creating a sophisticated, contemporised, and stately version of old-world charm.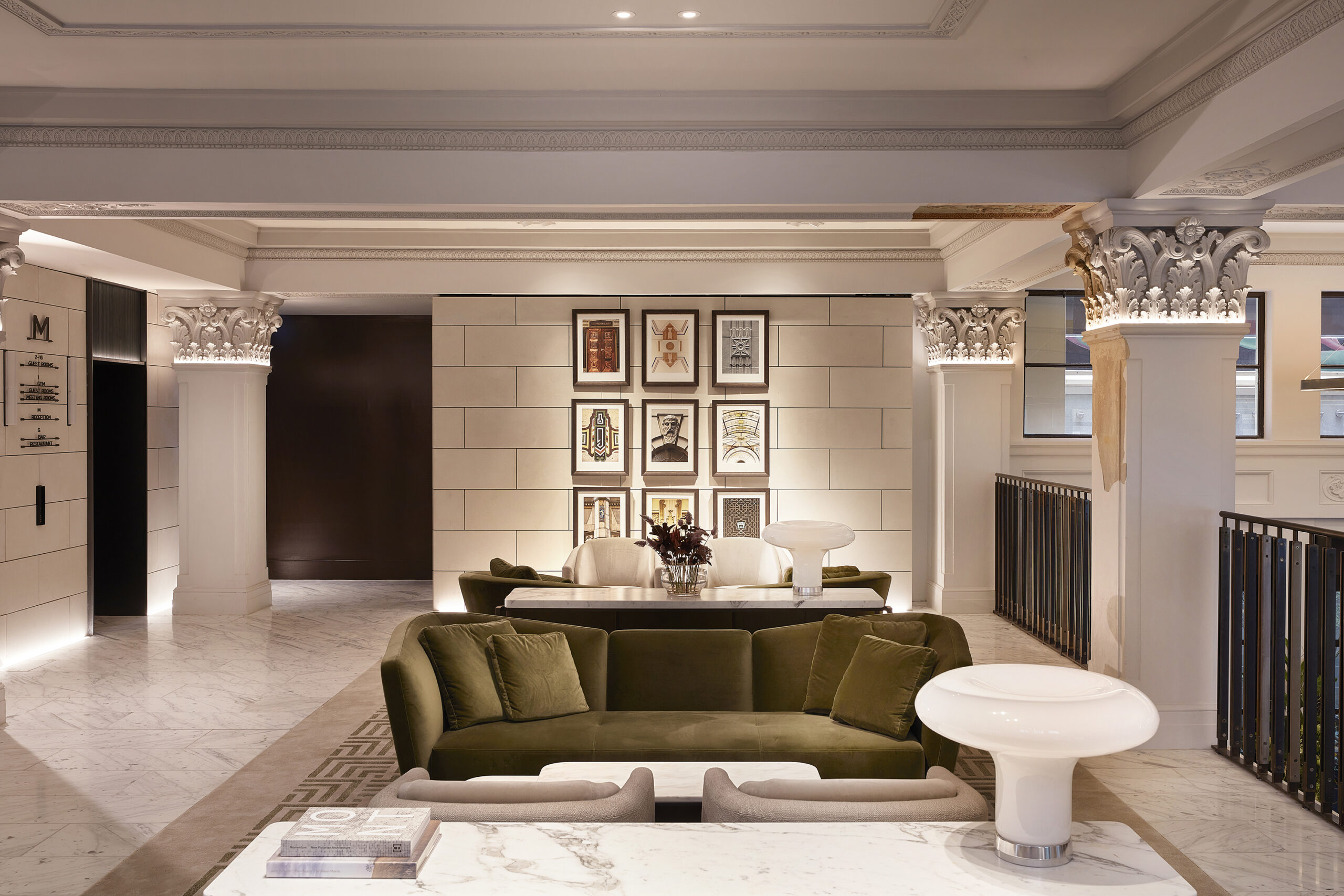 The exterior signage of the laneway entrance was approached with consideration for the integration with existing qualities of the building's architectural material. The use of refined materiality for the signage embedded in the building's light sandstone exterior was influenced using brass and bronze materiality in the design of suitcases hardware and handles often found on trains like the Orient Express.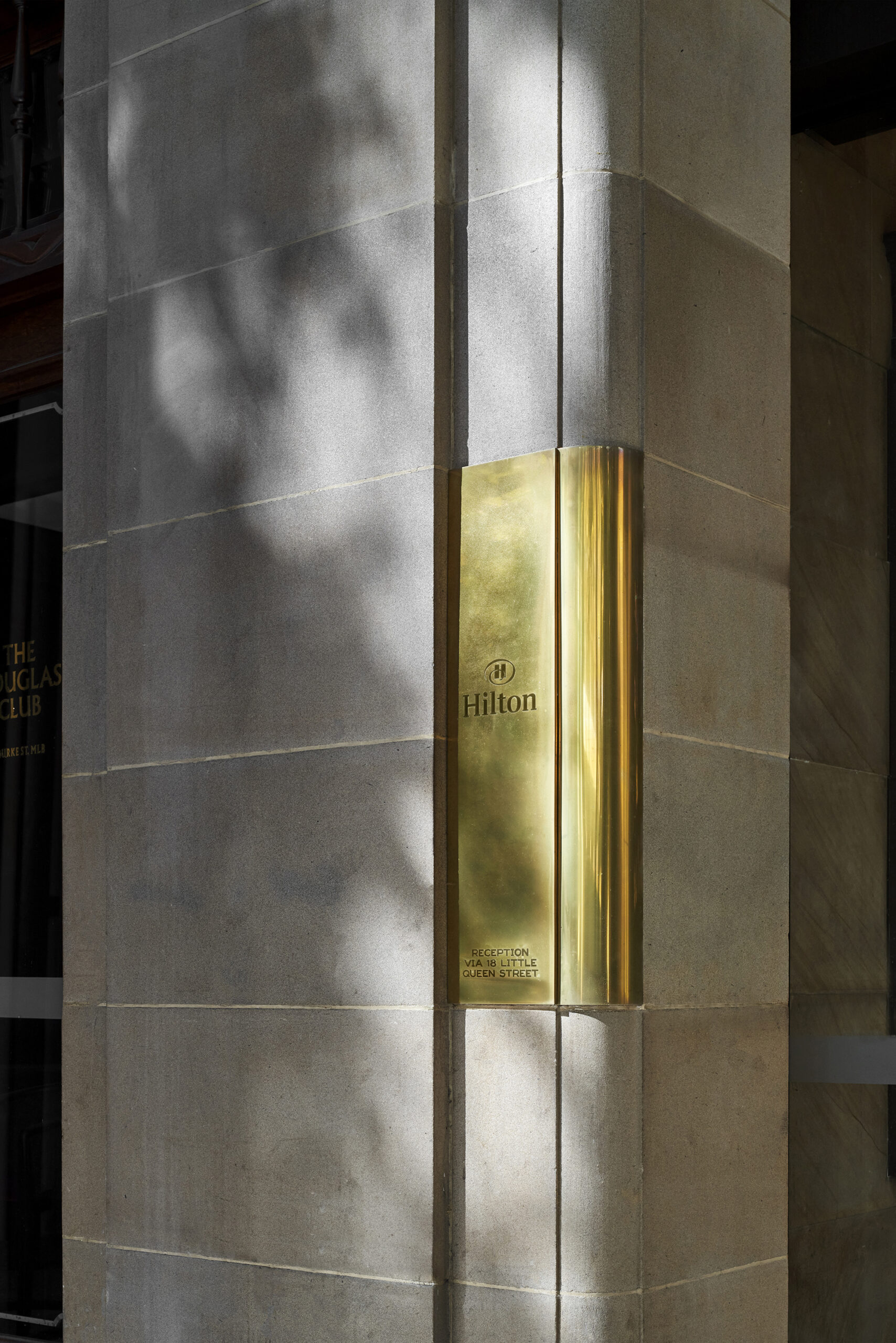 We created a bespoke art deco style typeface for the identity signage that was consistent with the interior's masculine design elements – refined timber panelling and metal detailing – to reinvent the interior's original old-world charm.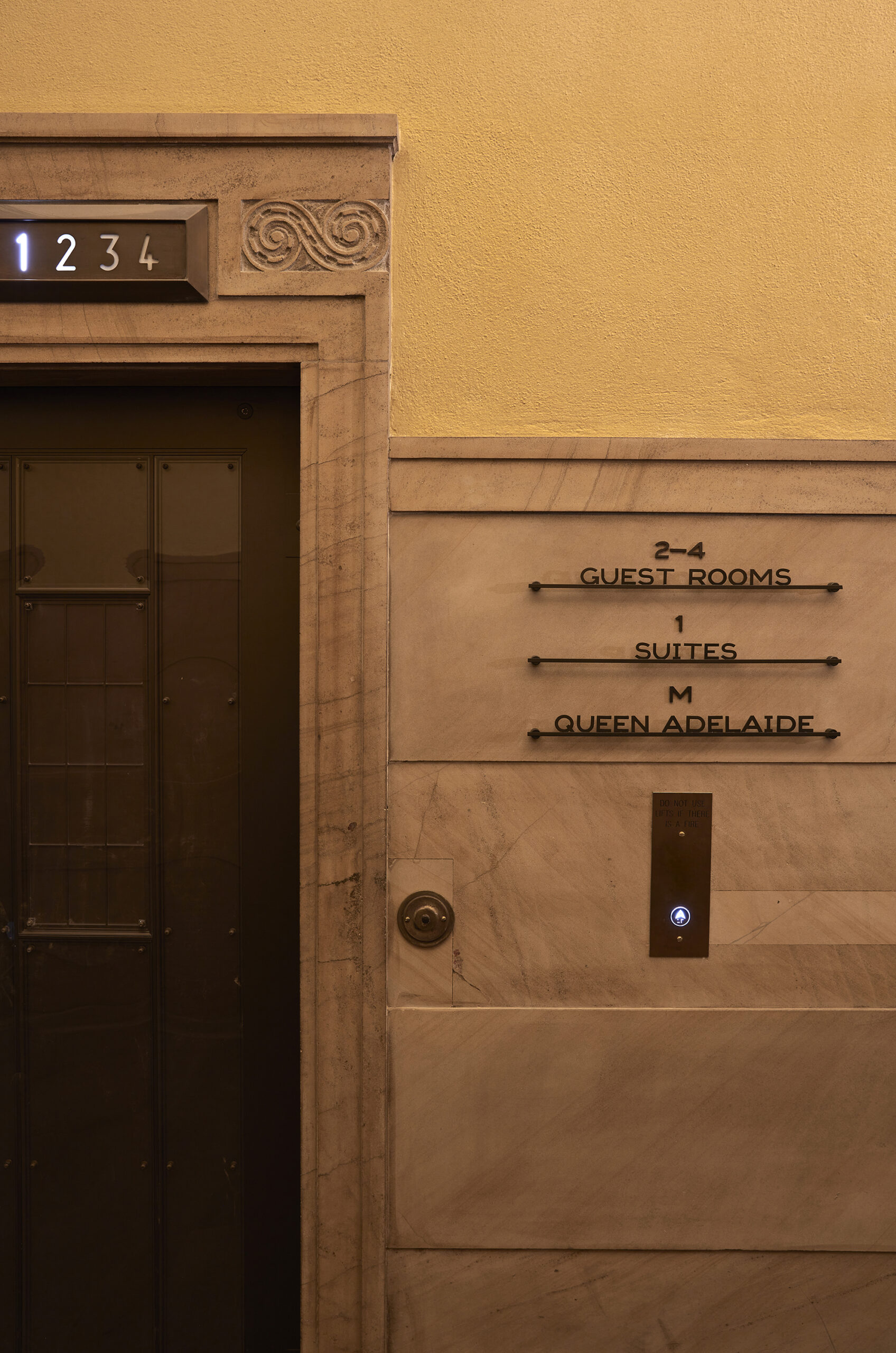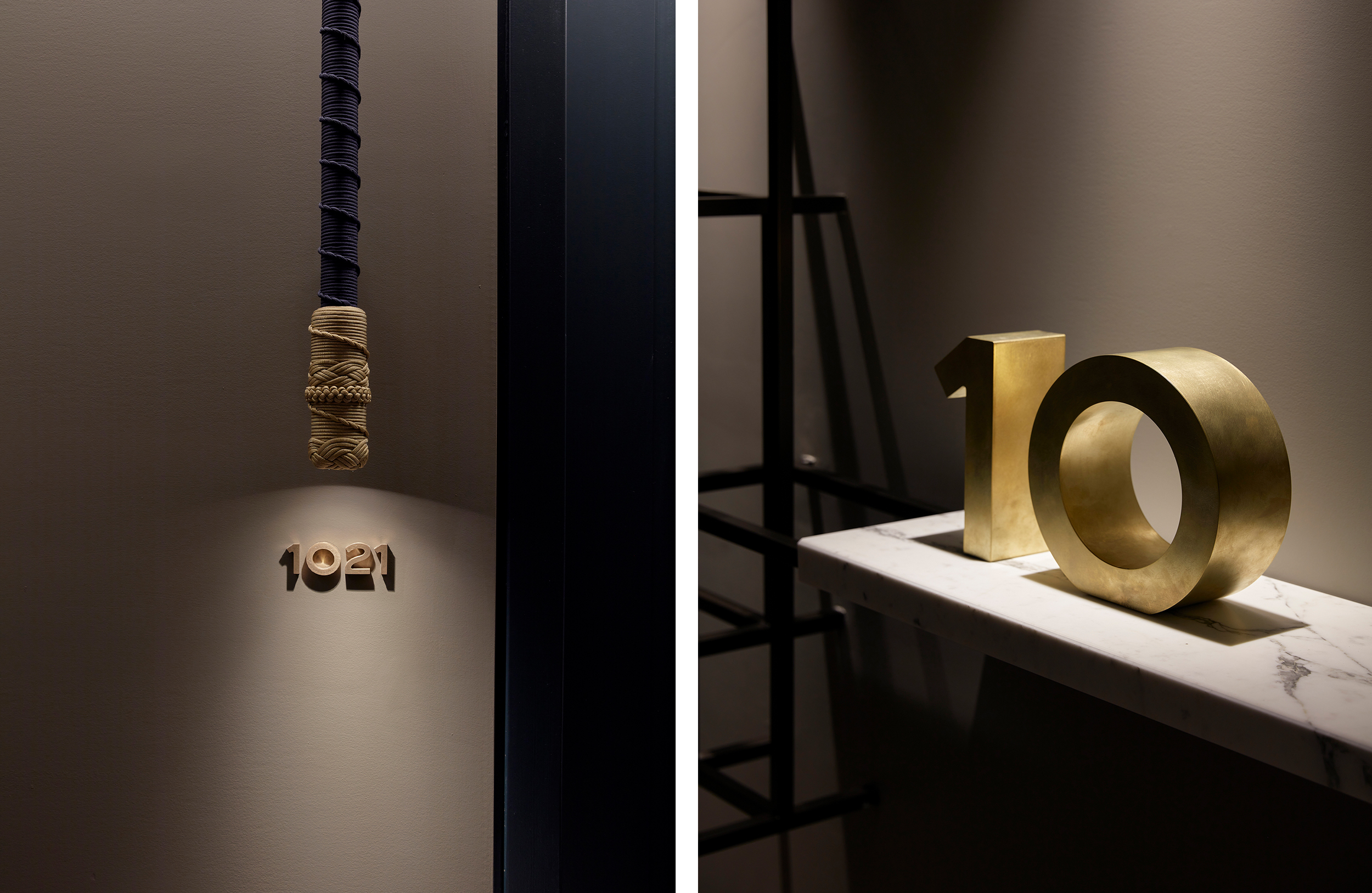 The meeting rooms once former barrister's offices are preserved in time with gothic inspired, hand painted gold lettering brandishing the names of since-passed officials on the restored glass and timber doors.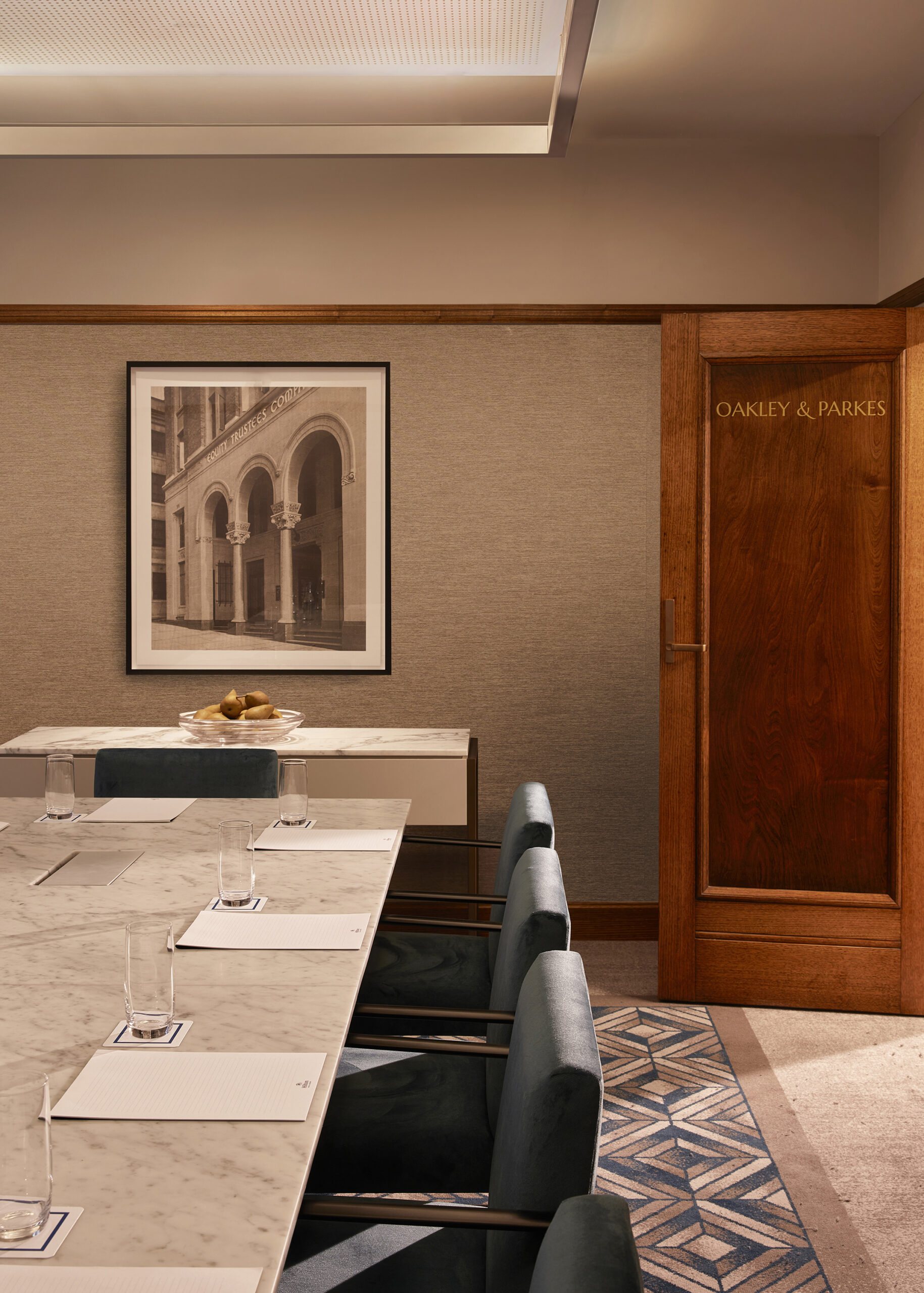 Hilton Melbourne Little Queen Street has been shortlisted in multiple awards including the 2021 Melbourne Awards for the categories of Urban Design and Hospitality.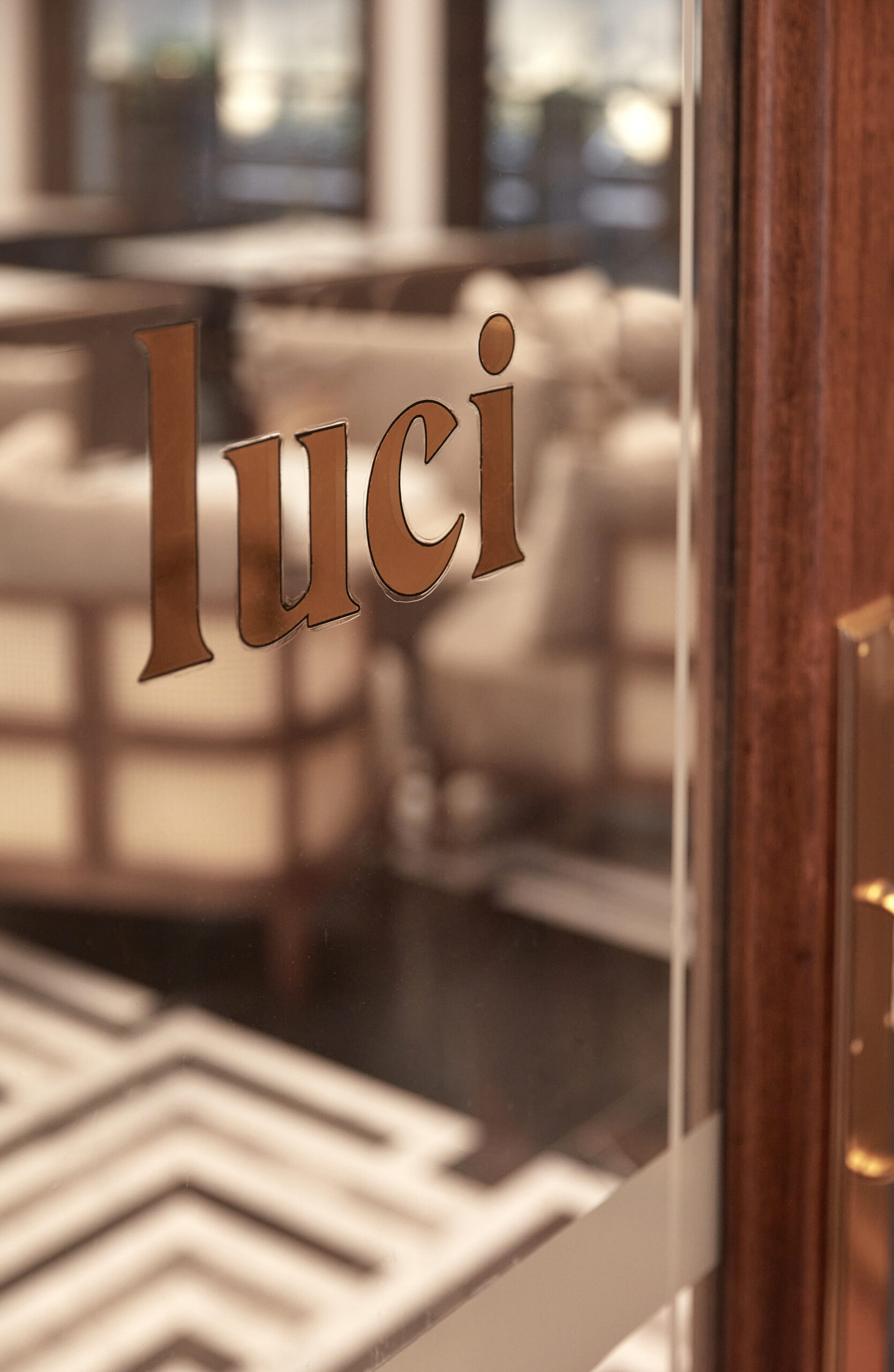 Photography: Sean Fennessy and Peter Clarke