02.08.2022
Shepparton Art Museum: Enriching communities in regional Victoria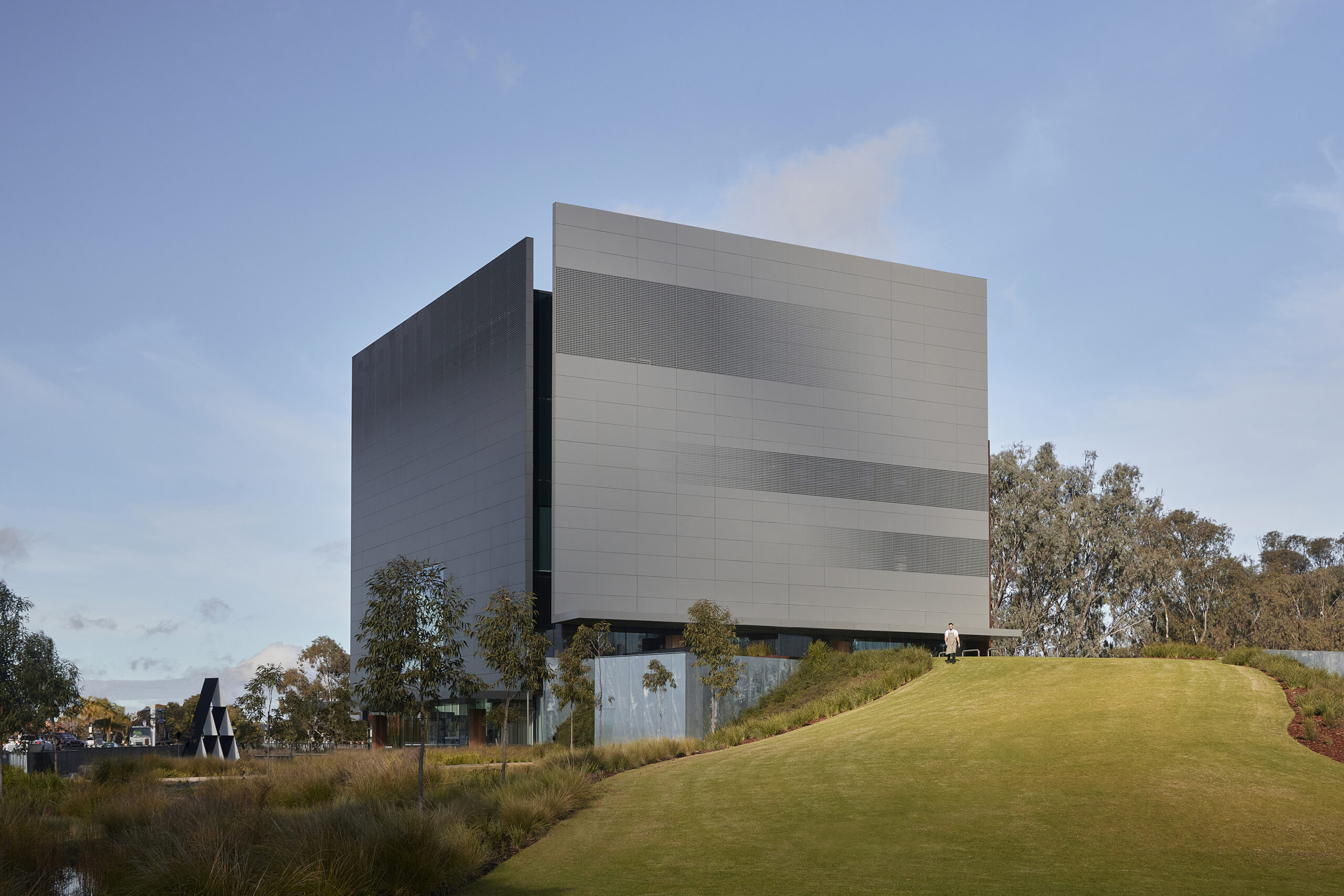 Shepparton Art Museum is one of Australia's leading regional galleries, located in the North Central corridor of Victoria. The project designed by Denton Corker Marshall, with signage and wayfinding by Studio Ongarato, won the Victorian Architecture Awards Public Architecture category in June 2022.
"Shepparton Art Museum is an elegantly resolved example of public architecture enabling and enriching communities, particularly in regional locations," the Australian Institute of Architects Victorian jury said in its citation. "A beacon that signifies both arrival to Shepparton, and Shepparton's arrival to the national arts scene."
Studio Ongarato was charged with creating the exterior and interior signage and wayfinding for the museum and its popular parkland setting. Our starting point was DCM's folding box structure, which plays on the idea of an art gallery as a cube. The building's cubic glazed form is shielded by four metal-clad plates. L-shaped in form, they appear to float daringly and seemingly unsupported.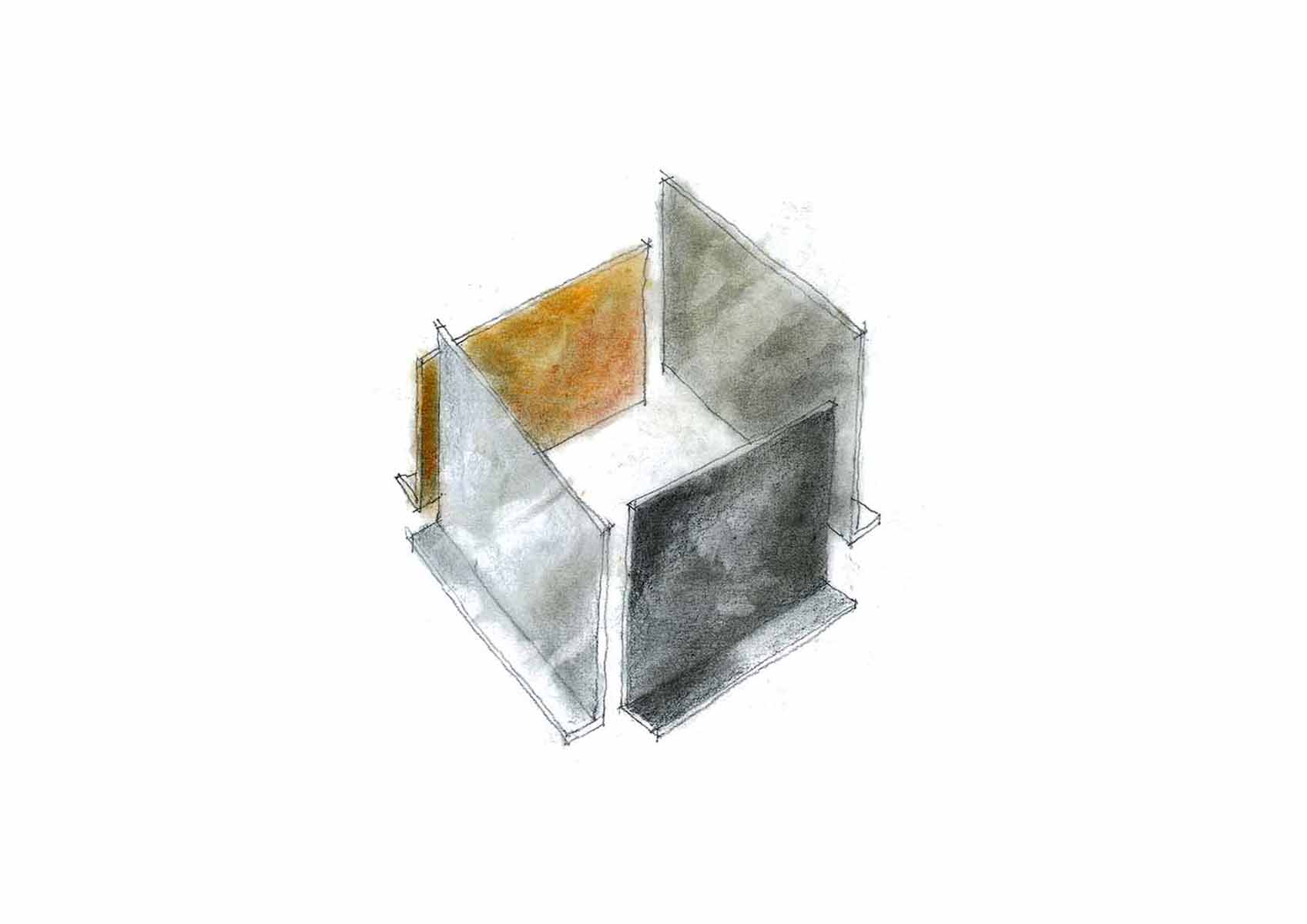 Concept drawing by Denton Corker Marshall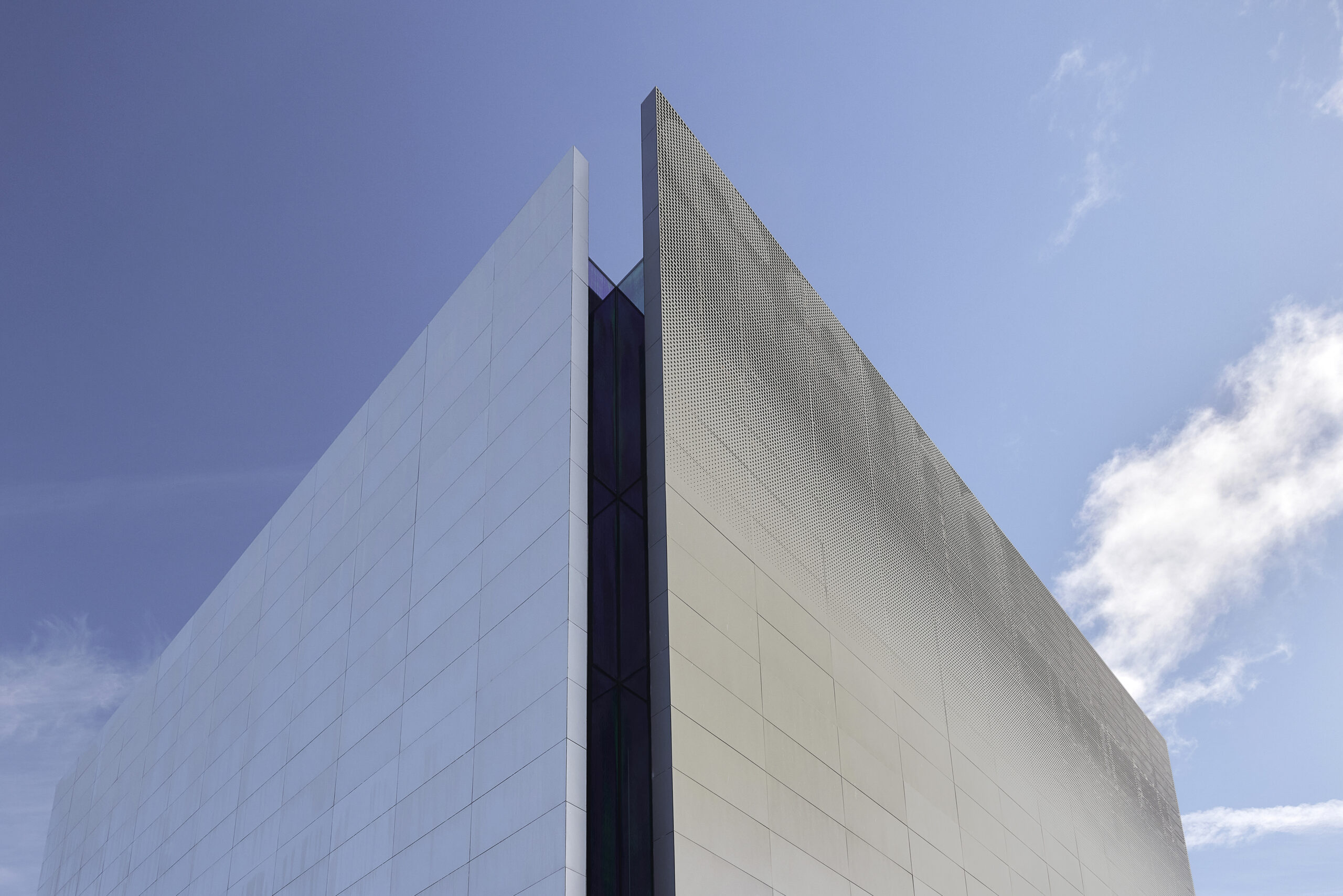 In considering the exterior opportunity to brand the building, the studio was cognisant of the site's context as a gateway location on the approach to the Shepparton town centre. The perforated branding on the top of the museum strikes a balance between being large scale and indelible yet subtle and integral, responding to changing atmospheric conditions, light and shade.
For the gallery's street identification signage and pedestrian wayfinding, directing visitors to various locations around the museum site, the Shepparton Art Museum brand and wayfinding information was wrapped around a series of dispersed rectangular wayfinding totems located throughout the Museum's grounds.
The composition of totems feature different materialities, in line with the four metal sides of the building's façade. Zinc, aluminium, colourbond steel and corten steel to provide contextual alignment with the museum's design.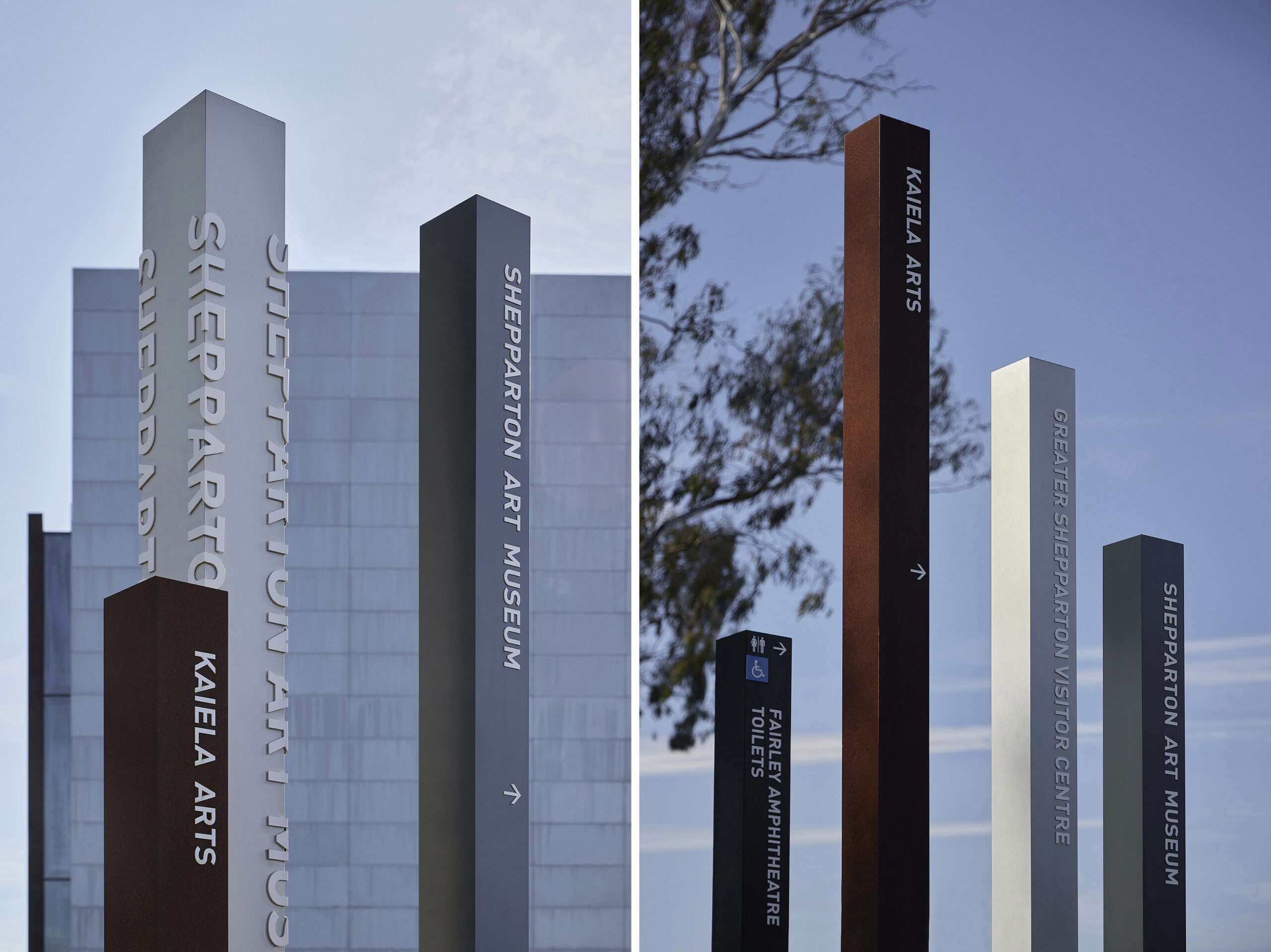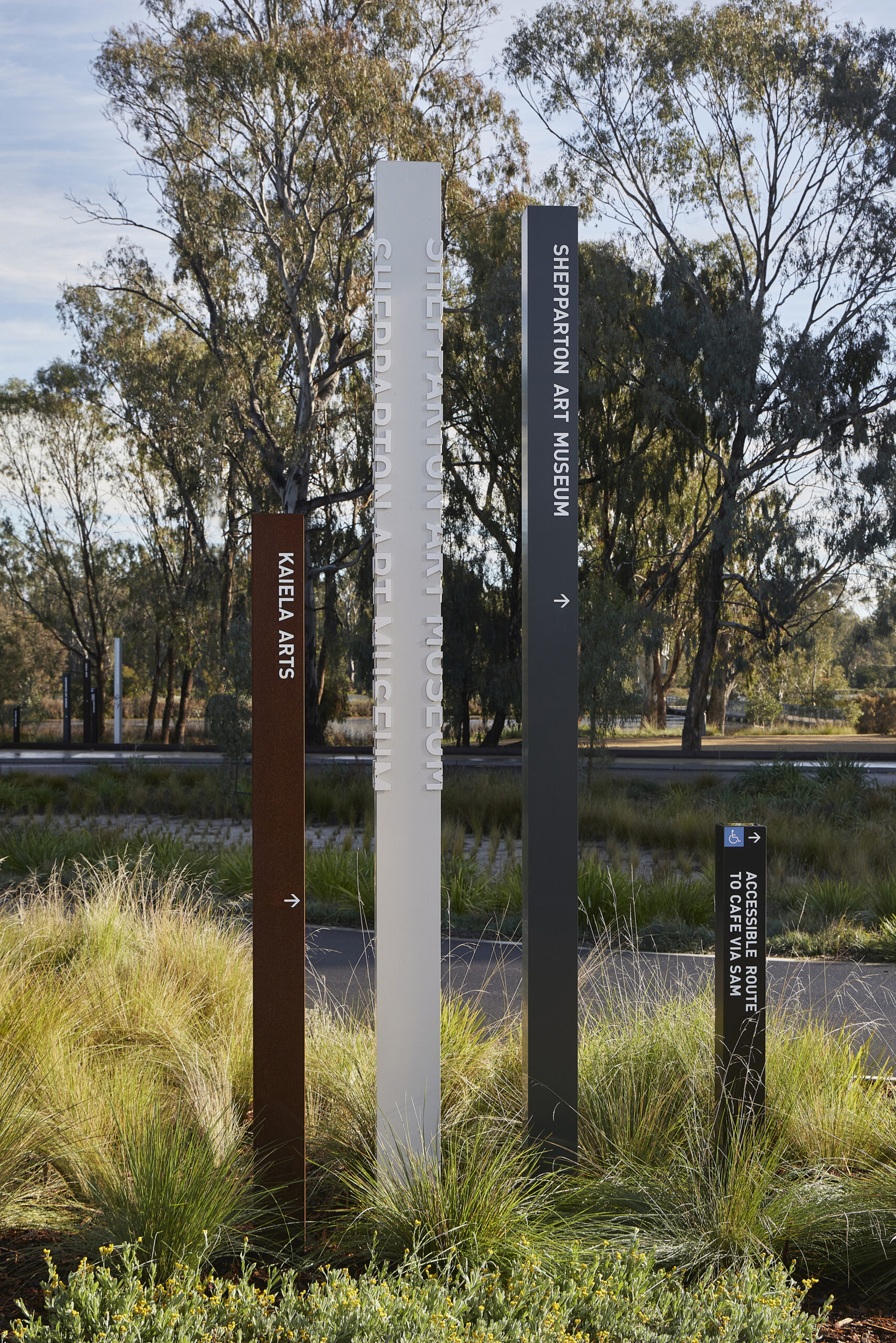 Like the building itself, our wayfinding strategy adopted a 'hover and fold' language to guide visitors through the museum. Letter forms, level numbers and arrows were articulated in painted aluminium and raw corten steel, creating a 3-dimensional effect so they appeared to float above the walls in line with the purity of DCM's design.
Each context for the 40 signs was reviewed, and opportunities for light touch application were identified. A system of folded hovering tone on tone level numbers and applied building directory text was created, along with hovering signage for the individual galleries named after their generous benefactors. Consideration was also given to apply intuitive circulation signage with sculptural folded arrows to direct guests to the shop, visitor's centre, amenities and the resident Kaeila Arts Aboriginal Community Arts Centre.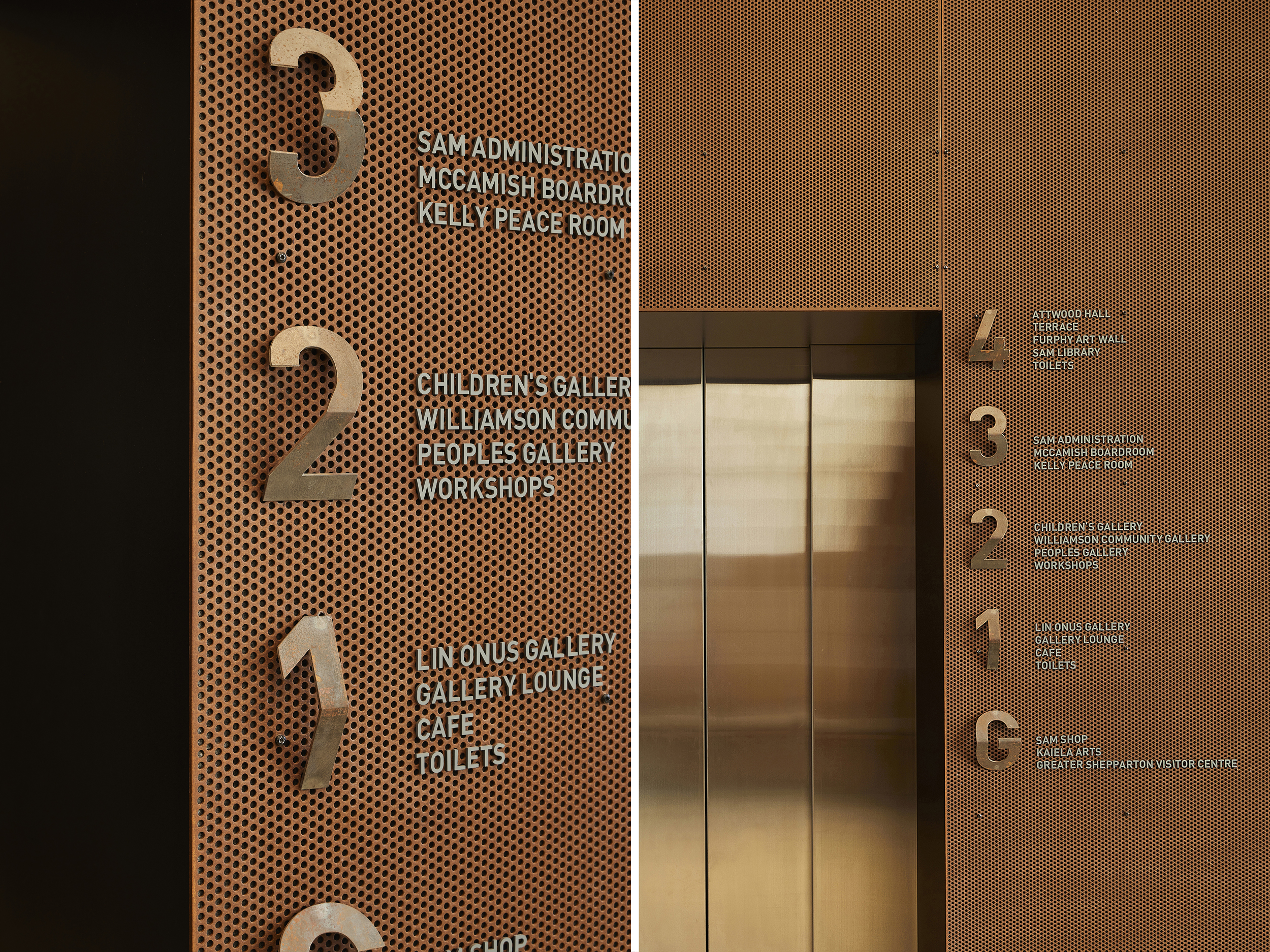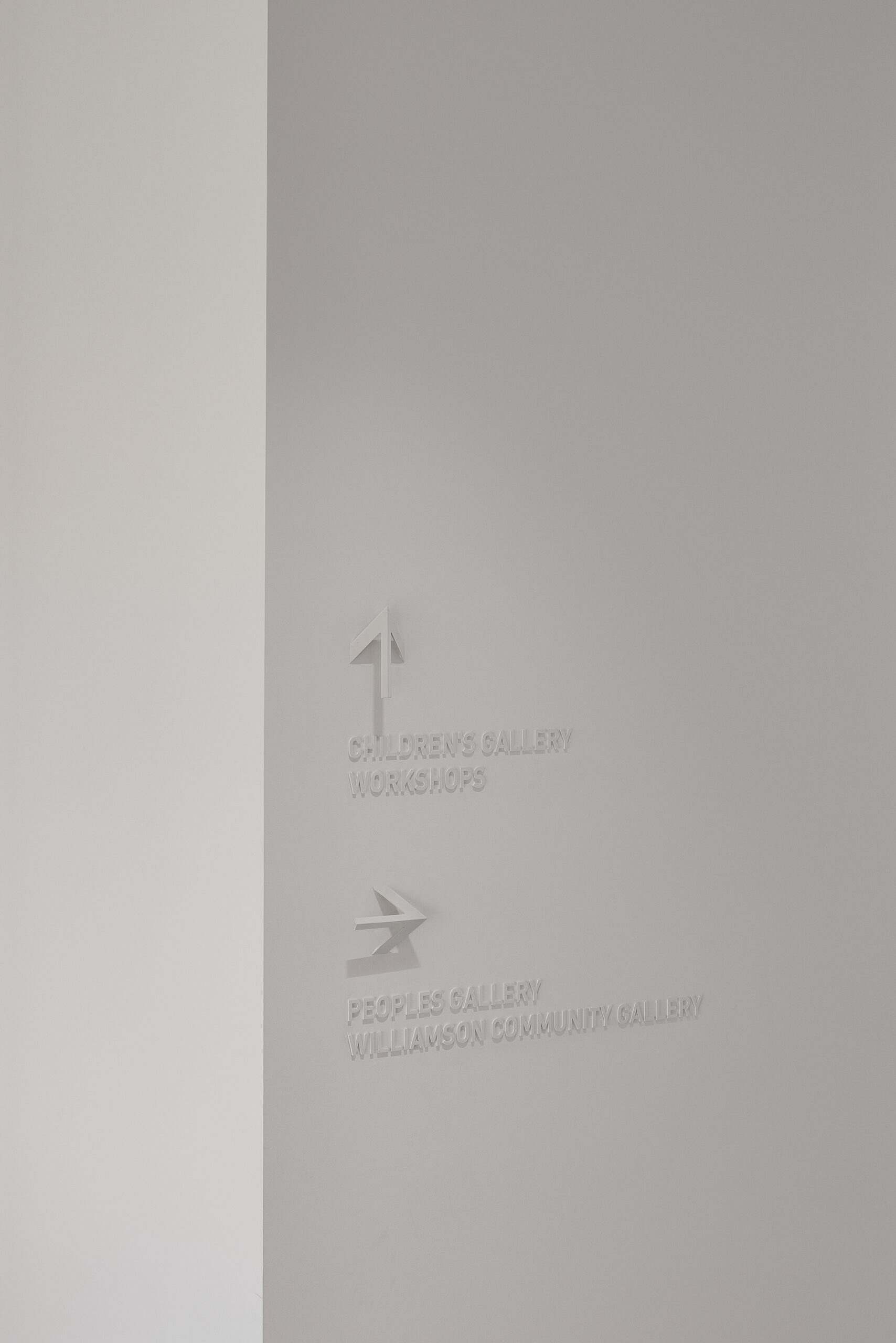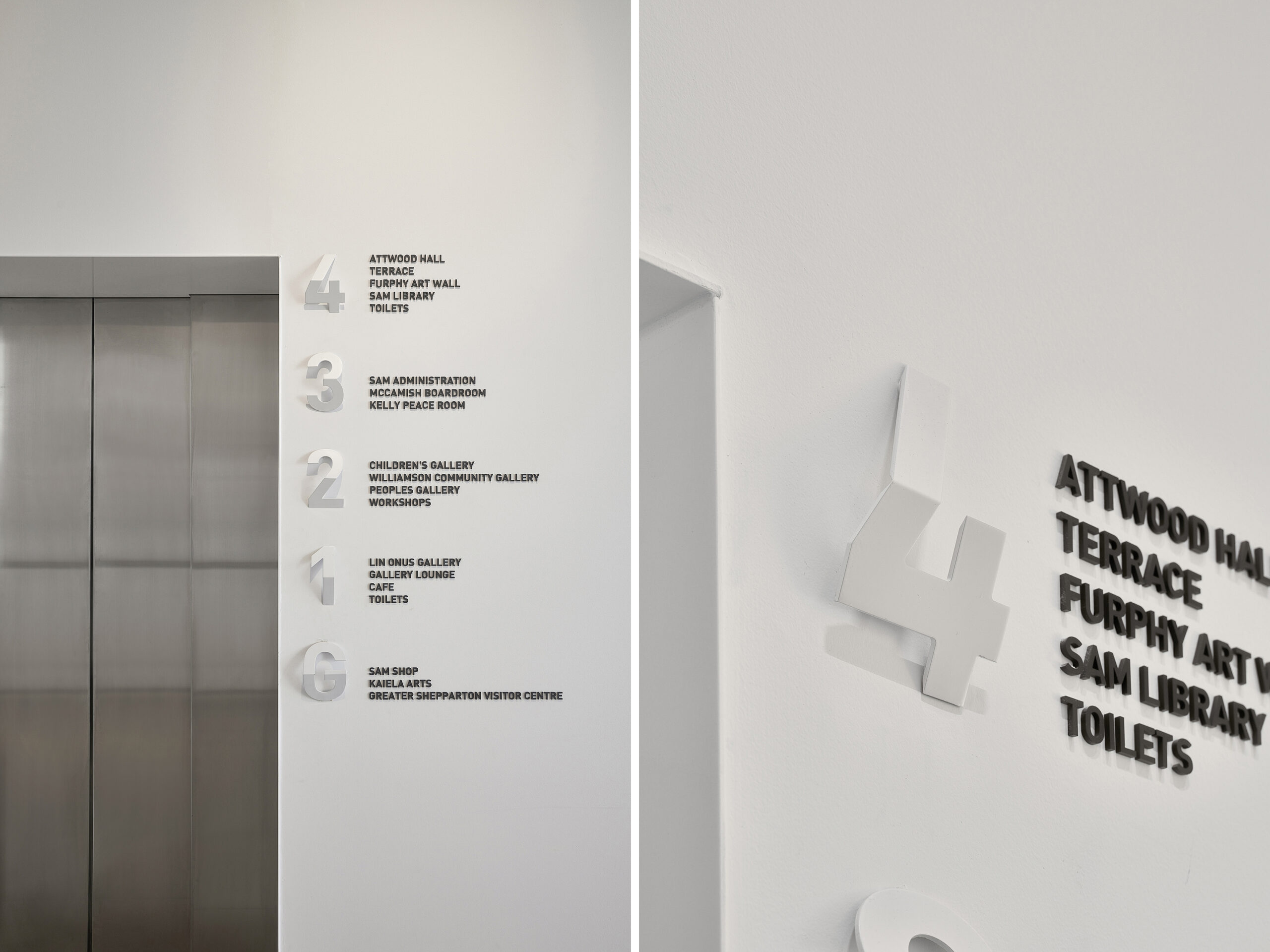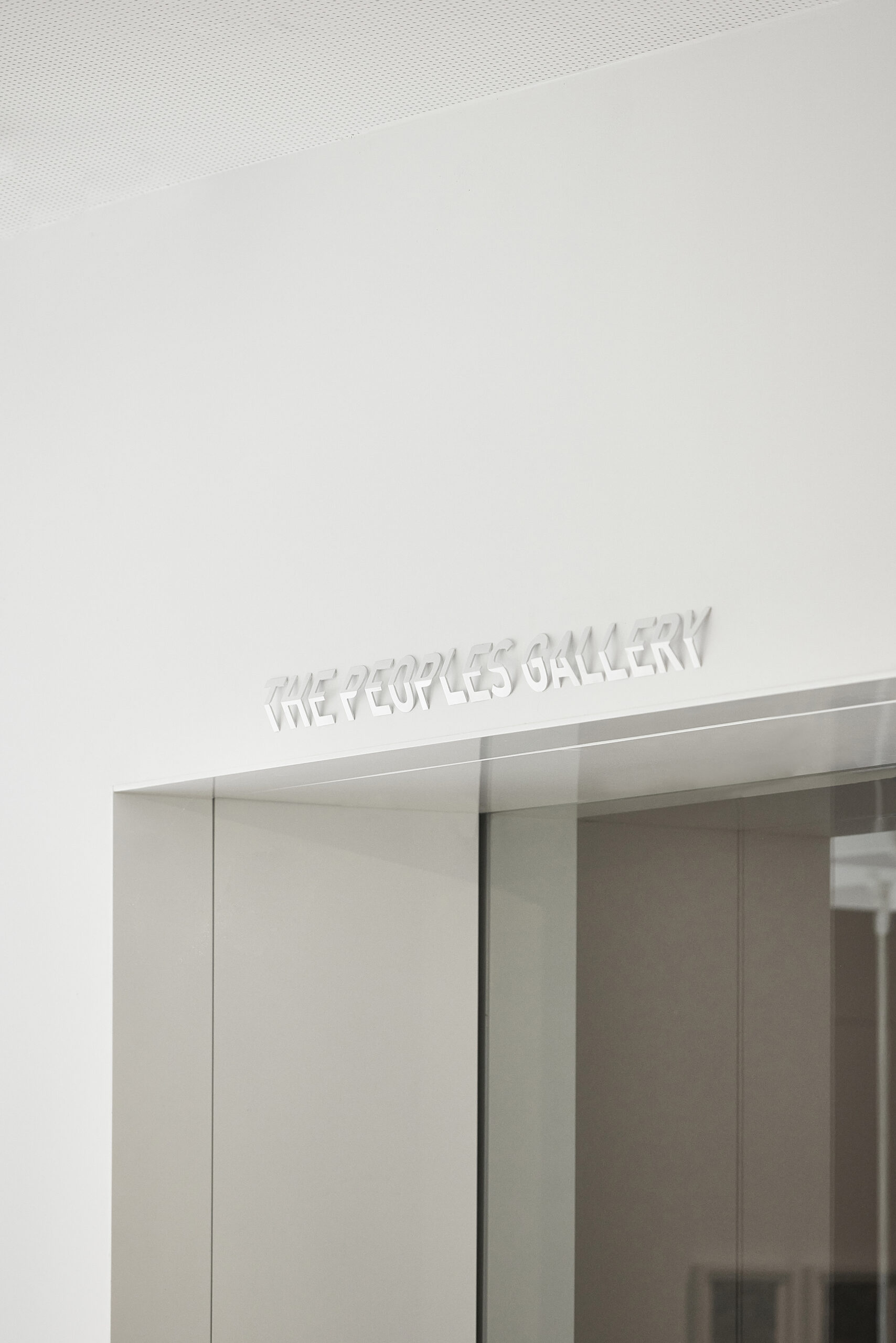 A range of dynamic signage displays were employed, including elongated high-res LCD screens inserted vertically at Gallery thresholds to display exhibition information and acknowledge donors. The selection of the unique widescreen digital format, with the ability to divide each screen into four parts to display content, affords the Museum a great deal of flexibility for programming content into the future.