WESTERN AUSTRALIAN MUSEUM
A dynamic signage system that empowers visitors to curate their own journey
through the new Western Australian Museum.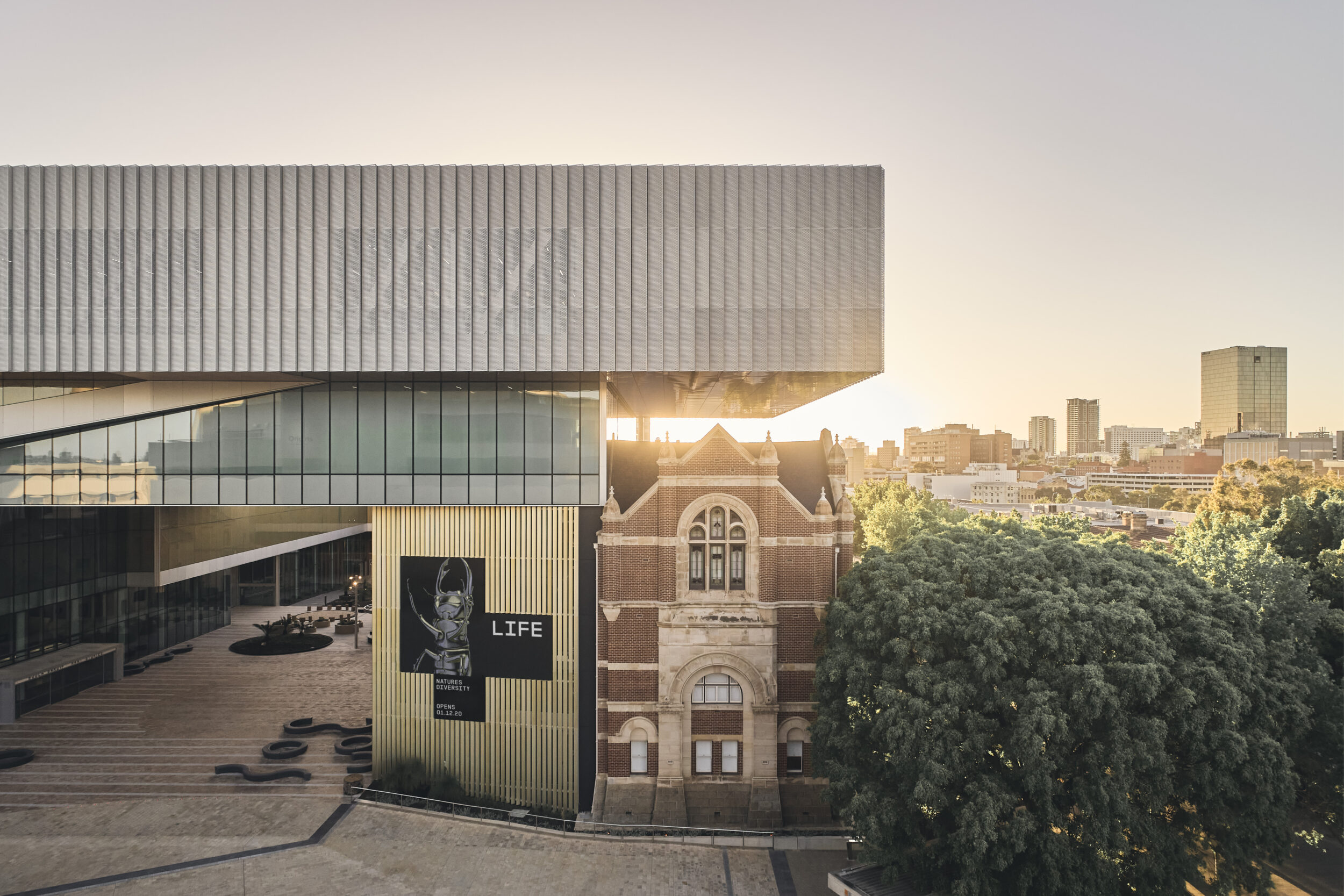 Large scale maps placed at strategic locations encourage self-directed navigation through the museum.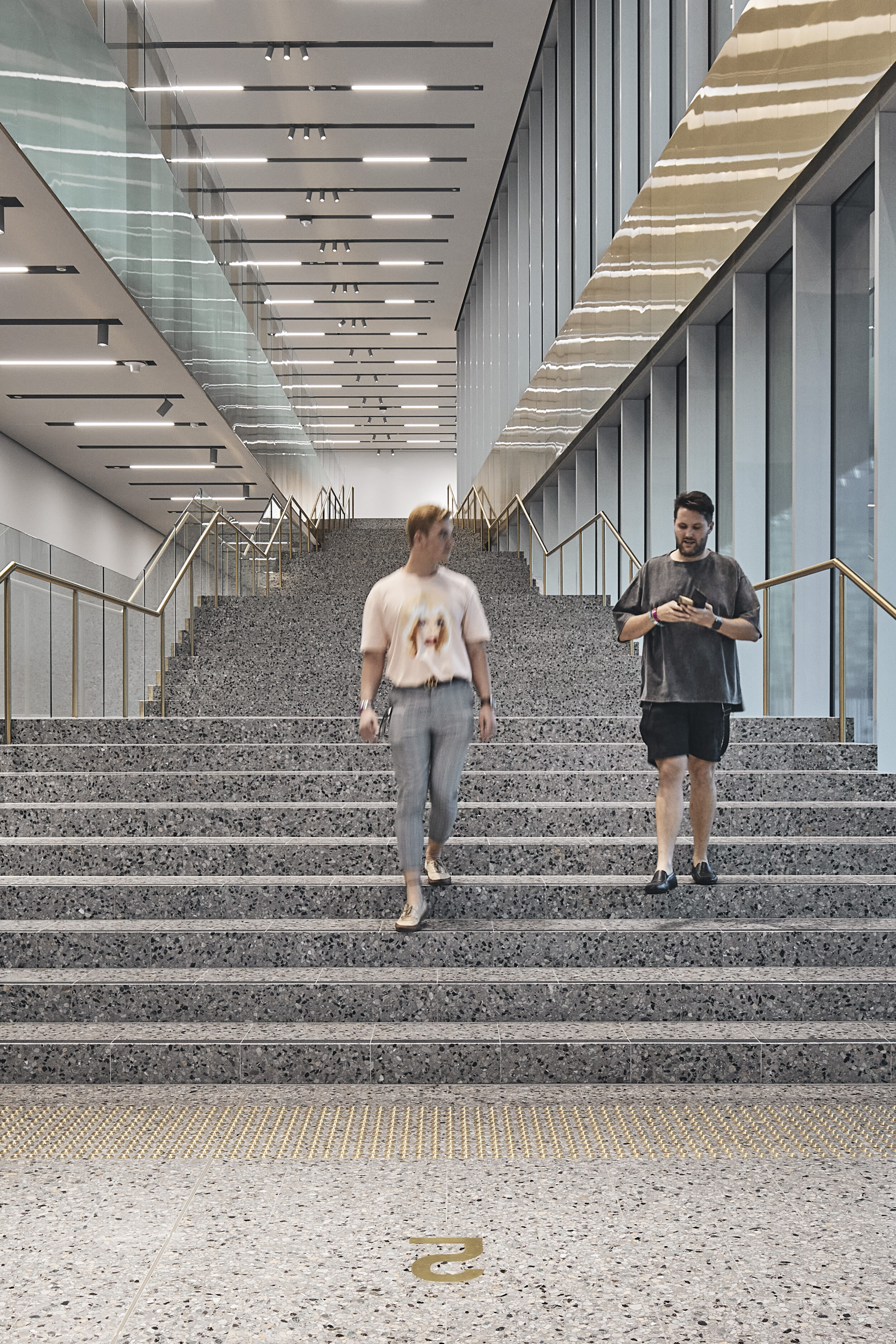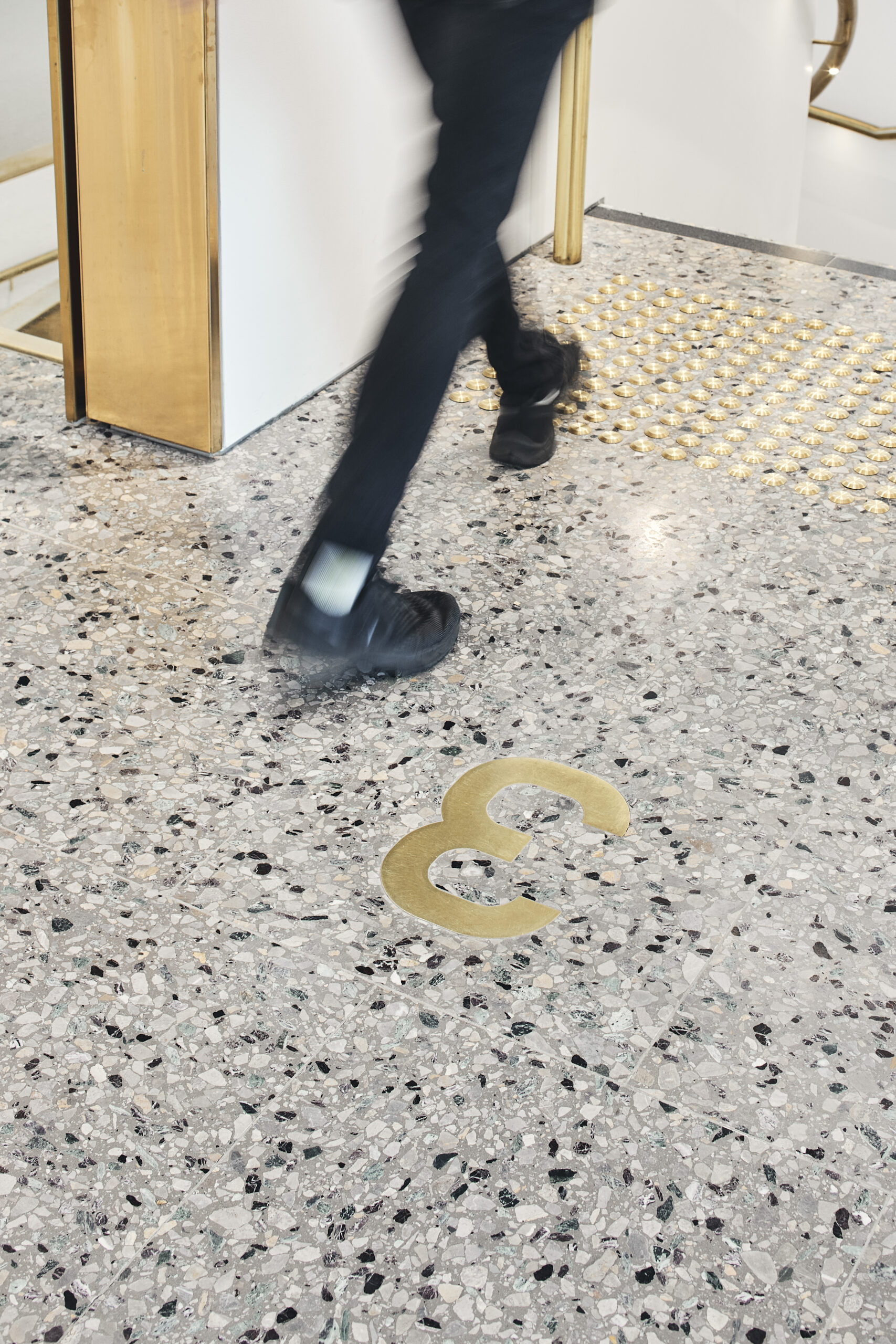 The new Western Australian Museum designed by Hassell + OMA, was conceived as an 'activated' museum housing a collection of stories showcasing the state's rich cultural heritage. The ability for signage to assist in story telling underpins Studio Ongarato's wayfinding strategy to guide visitors through the museums spaces and explore the collections.
The creative theme and conceptual notion of 'Sample' underpins the approach to signage forms and information through a range of dynamic signage display technologies such as flip-dots, three-sided prisms, and high-res LCD screens. By sampling past and present technologies, the wayfinding experience is activated through sound and vision. The high-res LCD screens display digitally scanned 'samples' of various specimens from the museum's collection, slowly rotating and revealing their unique qualities in three dimensions.
A custom typeface and a unique bit-mapped graphic language was designed to sit cohesively in the bold architectural context and work across the various analogue and digital display technologies.
Mapping is an integral part of the signage system enabling the visitor to curate their own journey without the need for a multitude of wayfinding signs. Large scale maps placed at strategic locations encourage self-directed navigation across the museum's multiple levels and collection of buildings.
A rotating three-sided prism sign announces the museum's entry in the expansive public forecourt known as the City Room. The Western Australian Museum Boola Bardip includes the traditional owners Noongar language word for 'many stories' in its name. Other key wayfinding elements, such as the prism sign above the information desk, are also able to display messages in Noongar as well as English, layering Indigenous narrative within museum.
Project Scope

Signage and Wayfinding

Collaborators

Architecture: Hassell and OMA

Photography: Peter Bennetts