QT Hotels are renowned for their eclectic mix of design, art and luxury – with a touch of the unexpected. Each hotel has a unique aesthetic that's powerfully informed by its location.
Studio Ongarato was engaged to design a new identity for the brand's latest incarnation in Perth, Western Australia, following successful branding collaborations in Sydney, Port Douglas, Queenstown, Wellington and Melbourne.
Working in conjunction with CEO David Sargeant and interior desinger, Nic Graham, the Studio was tasked with imagining a brand narrative for the entire hotel, extending to signage and environmental design plus the food and beverage offering.
QT Perth charts a story arc that mirrors that of the city itself: from elemental mining town to hotbed of 80's-inspired excess. The resulting concept for the hotel, Future Glam, merges a modern, future-forward approach with the allure of the unknown.
A metallic aesthetic borrowed from the city's resources boom creates an experience where dynamism and discovery envelope guests. Digitised vignettes seamlessly overlap, obscured by elaborate gold screens that act as the primary visual language to create an allure of what lies beneath. The experimental work uses collage, gold foil and pixel-inspired lifework to announce a venture into the new frontier.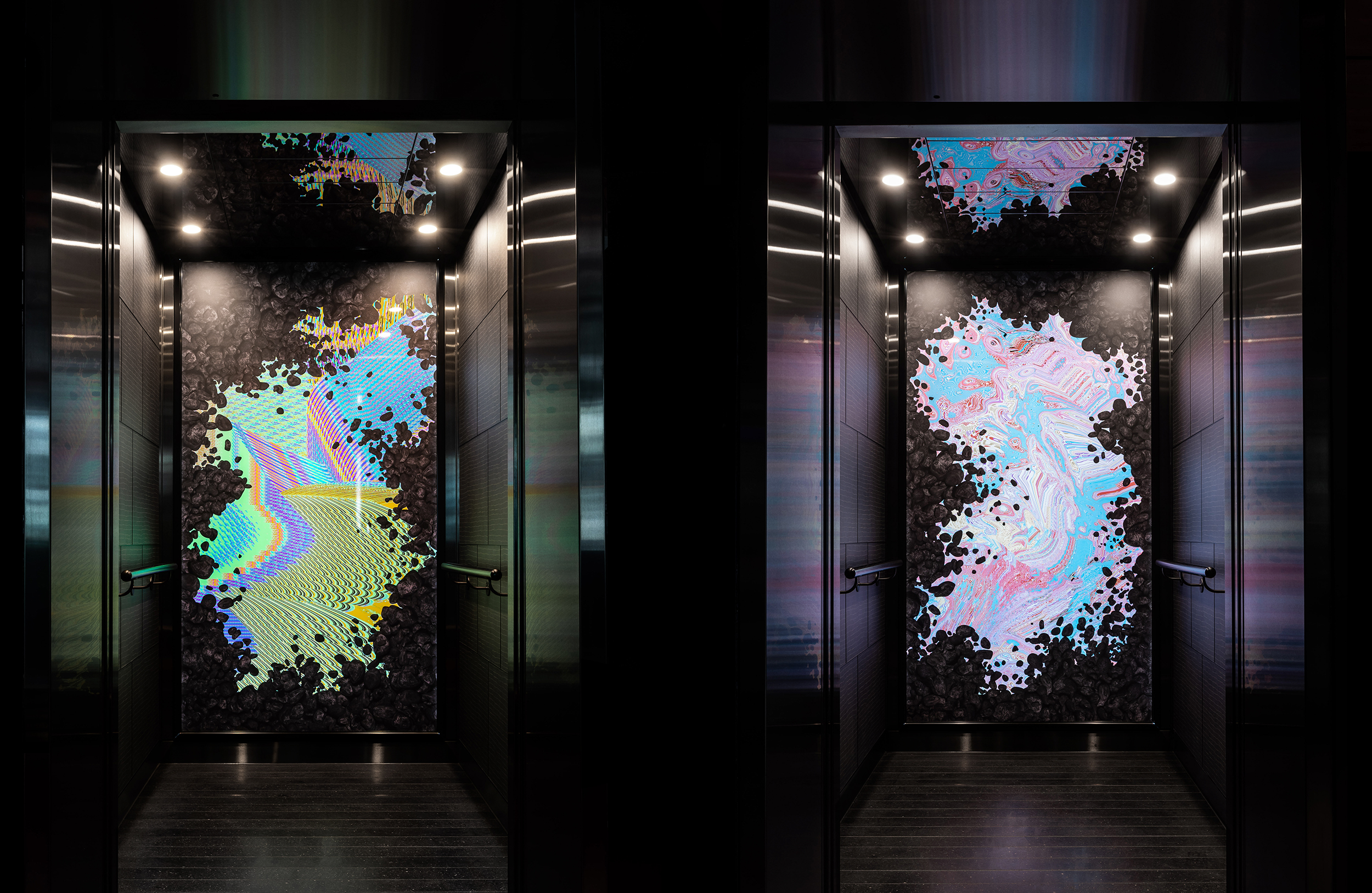 Beneath the opulence, there's a playful decadence that's become synonymous with the QT brand and this is expressed through the environmental design that takes guests on a journey through nature's elements, from rock and earth inspired graphics at entry levels, indigenous wildflowers set against the terracotta tones of their habitat, through to an experience of ether, air and sky as they ascend to higher floors.
Read more about QT Melbourne
Read more about QT Sydney