16.02.2023News
Pidapipó Laboratorio: an experimental and industrial new experience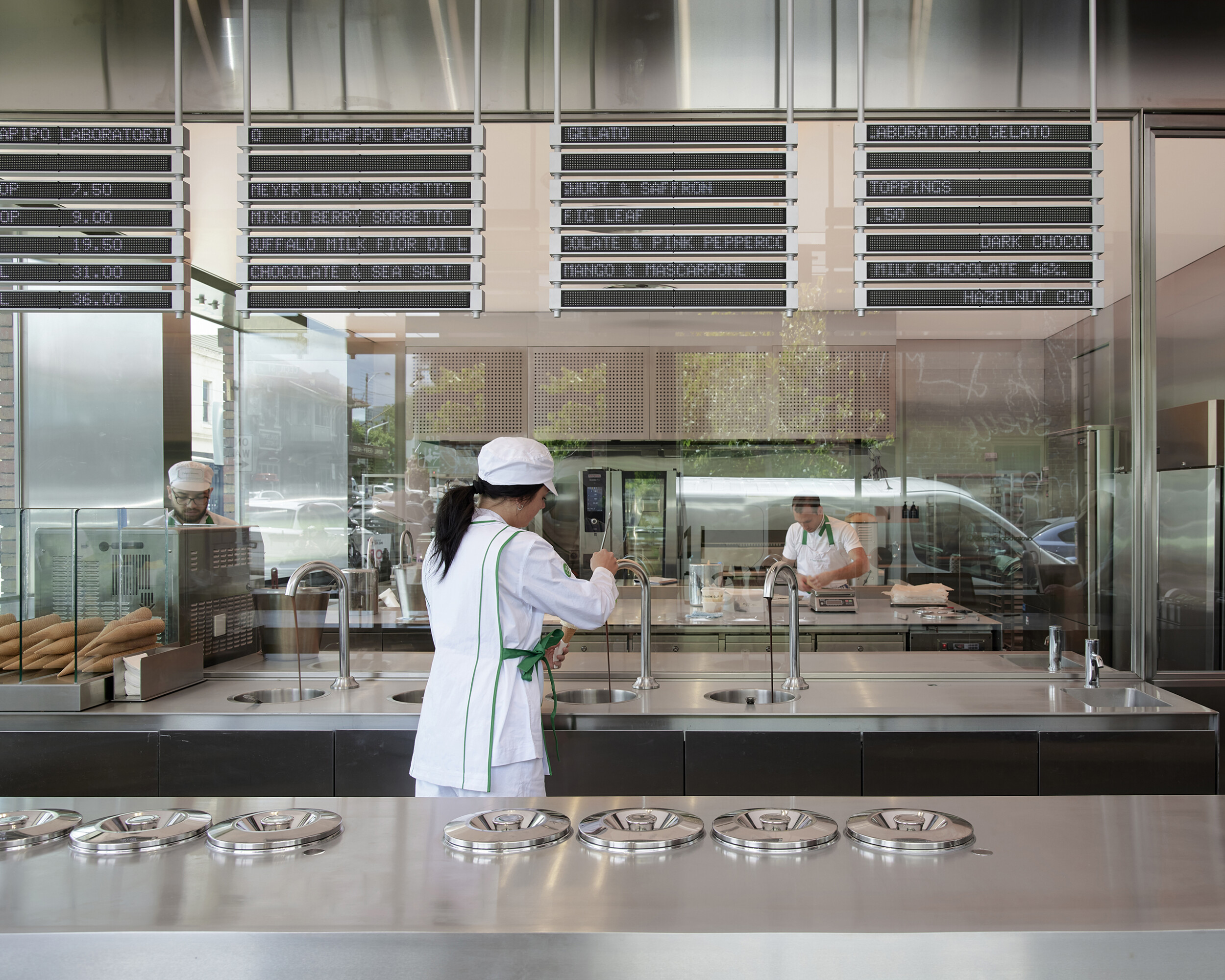 The cult Melbourne gelato brand's new headquarters and experimentation space melds tradition and innovation to create the ultimate Italian dessert experience.
Pidapipó began as a pop-up in Carlton in 2013 with a small kitchen visible from the street creating distinctive flavours with natural ingredients.
Nearly a decade later, the new Pidapipó Laboratorio flagship in Fitzroy stays true to the company's ethos of artisanal products, experimentation and transparency, through a layout that brings the back-of-house to the front-of-house.
Long-time collaborators Studio Ongarato were engaged to work on the Laboratorio, the gelato company's largest and most unique venture yet, which includes a dedicated chocolate room, a pasticceria and a gelateria.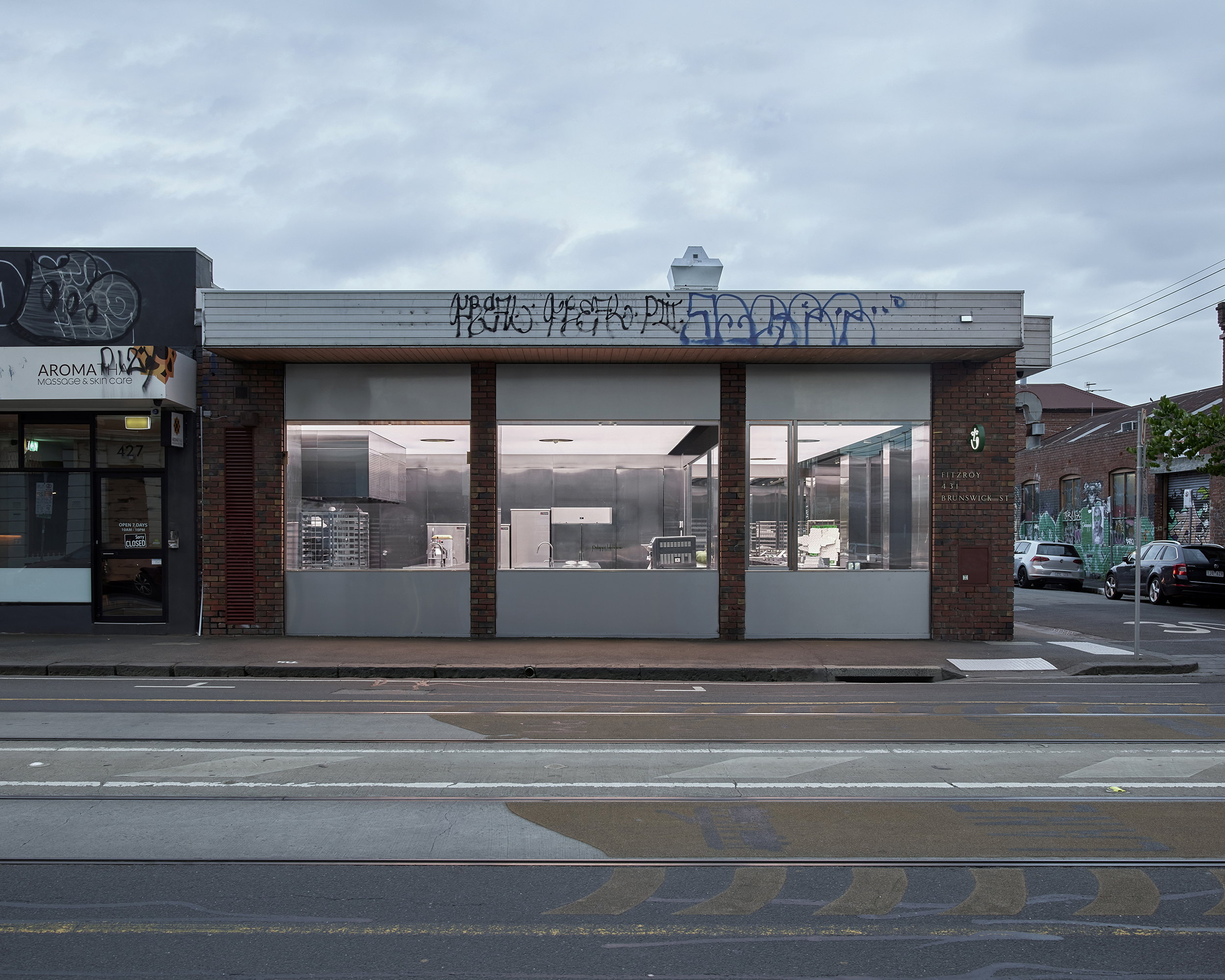 Taking inspiration from the brand's authentic foundations and next evolution, Pidapipó Laboratorio is created to embody the experimental and industrial new experience. A minimal, signature palette is employed for signage and graphic elements that complement the stripped-back interiors by Dion Hall. The experimental atmosphere is echoed in animated LED menu signage, updated with interchangeable content and changing flavours.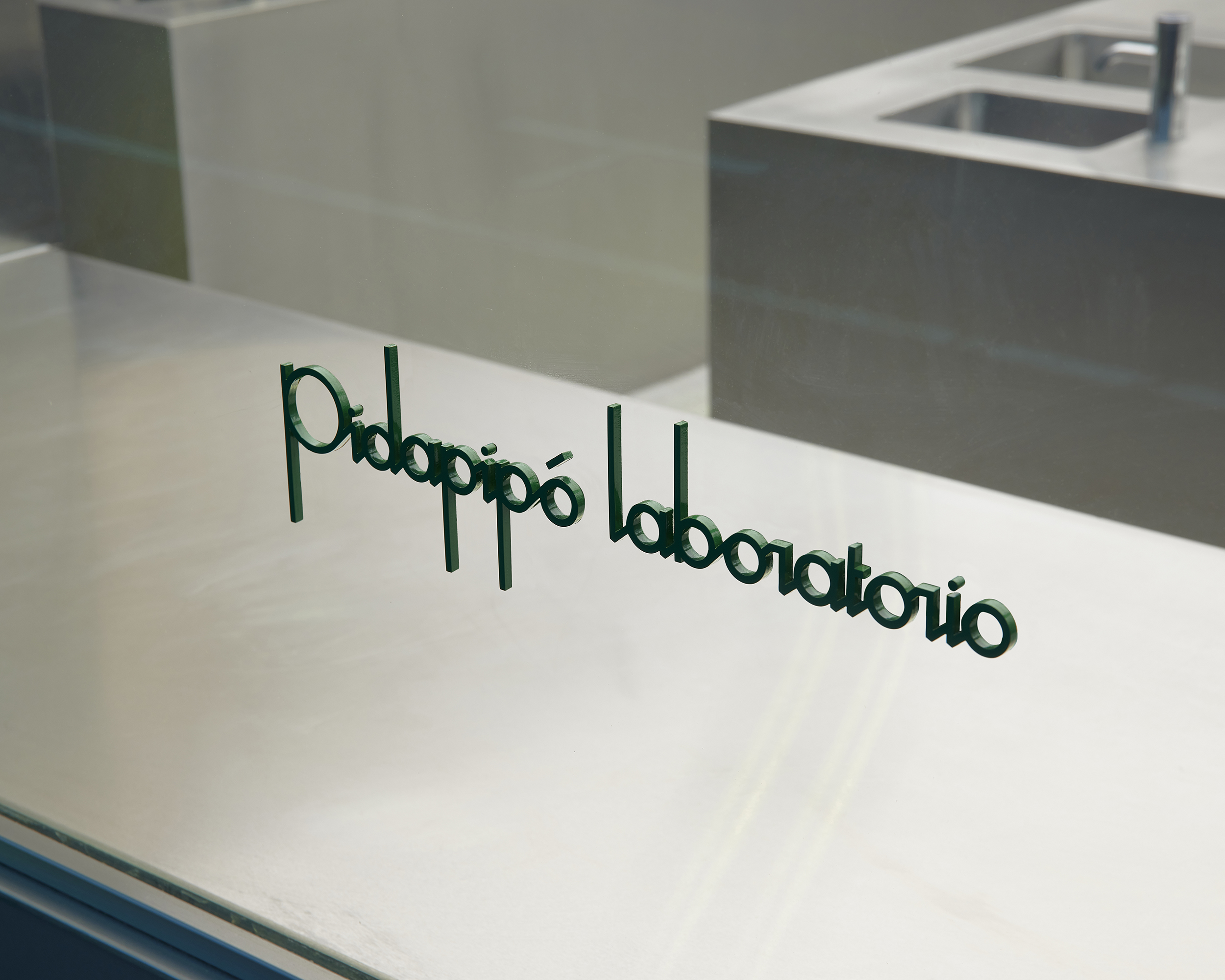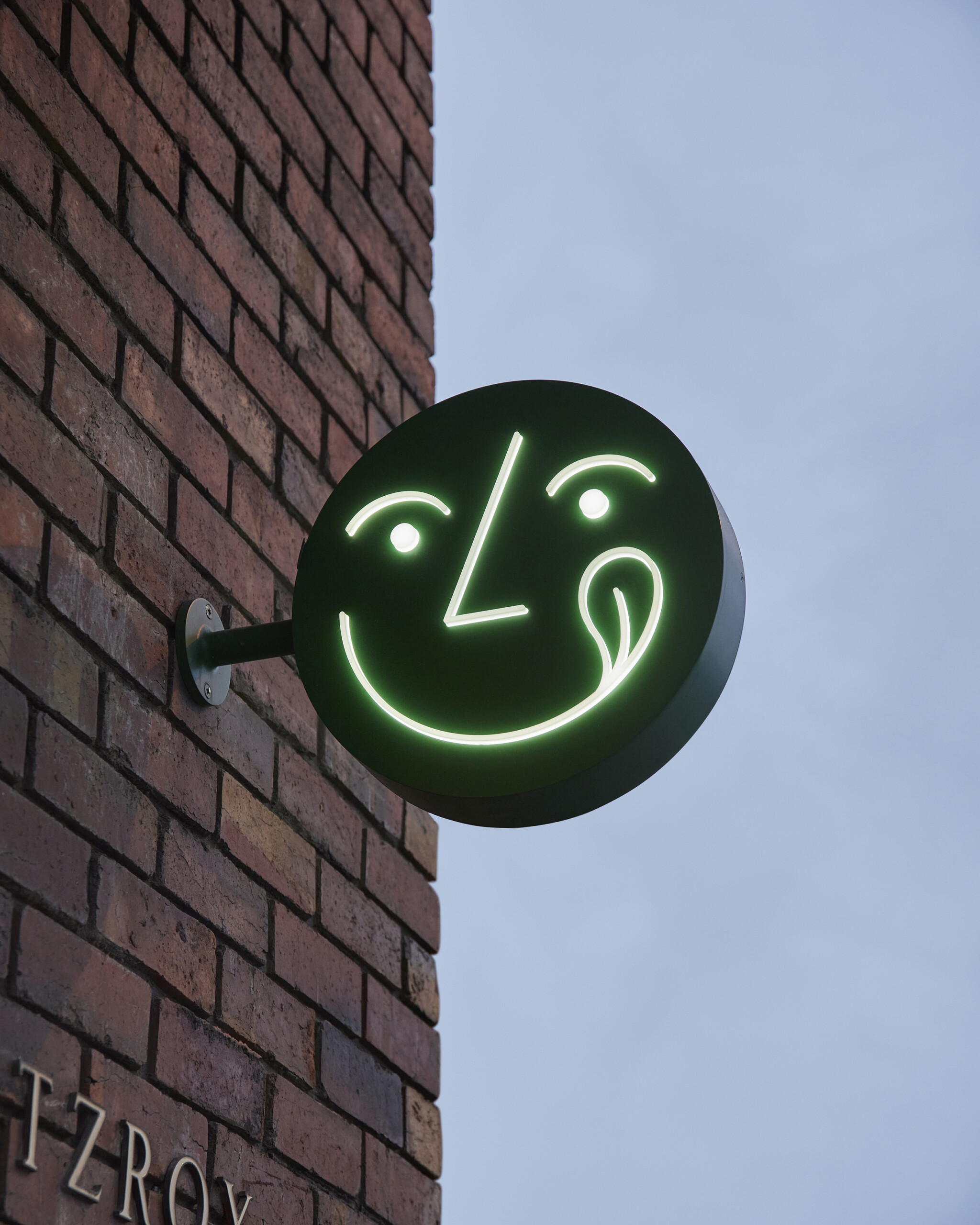 Referencing factory and production line vernacular, Pidapipó Laboratorio is seen enmasse, repeated as a pattern in packaging and environmental graphics, with individual product labels personalised by the artisan makers.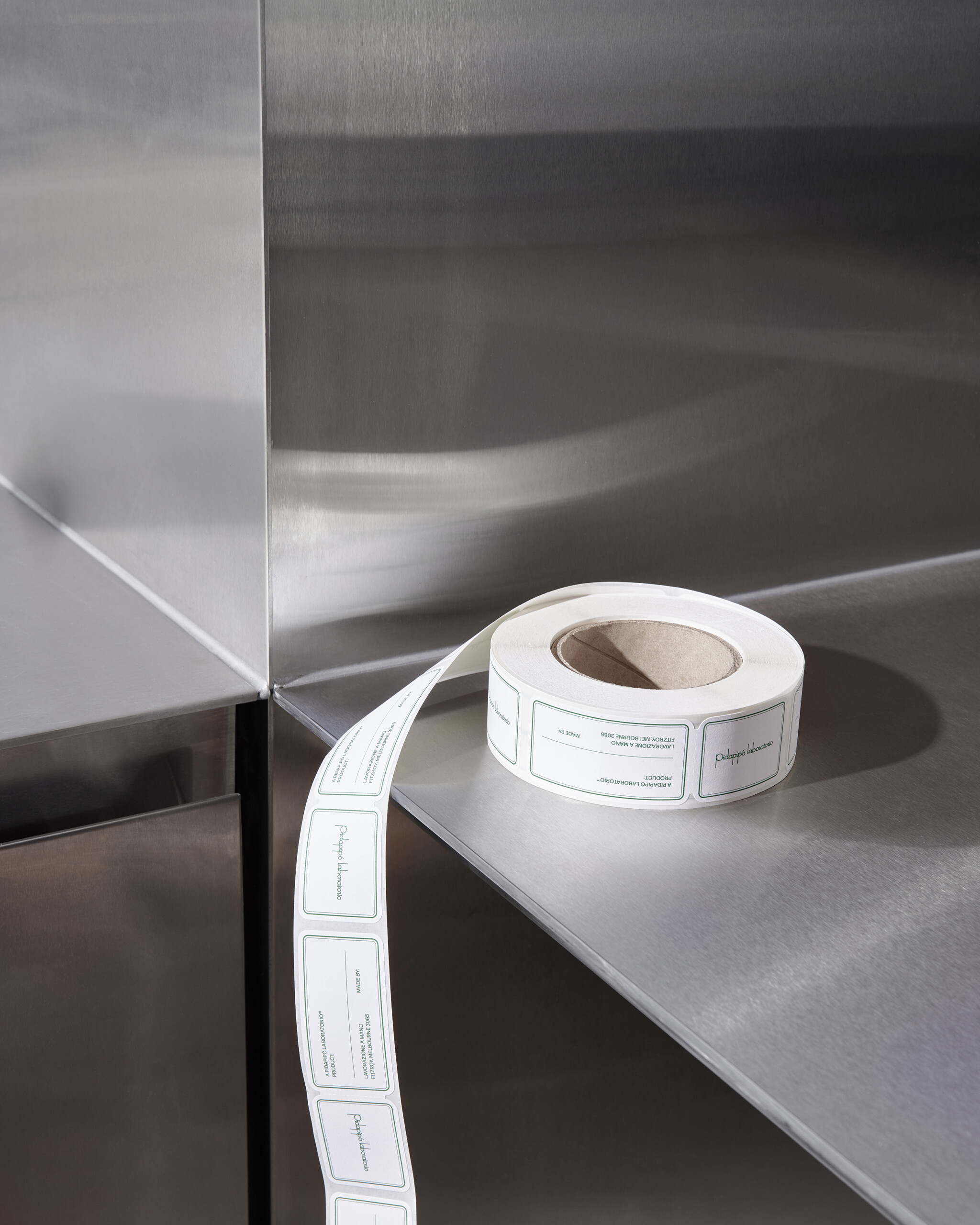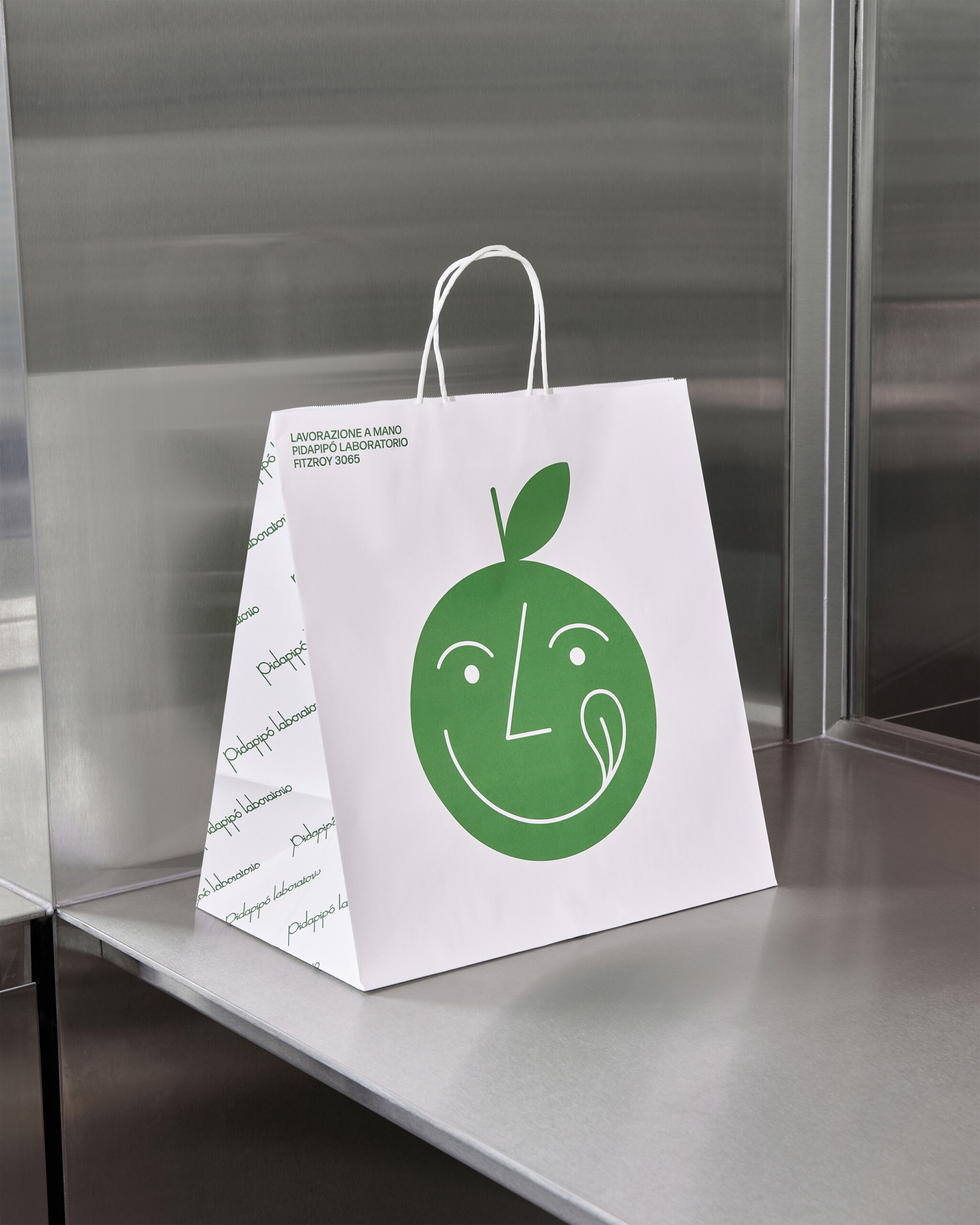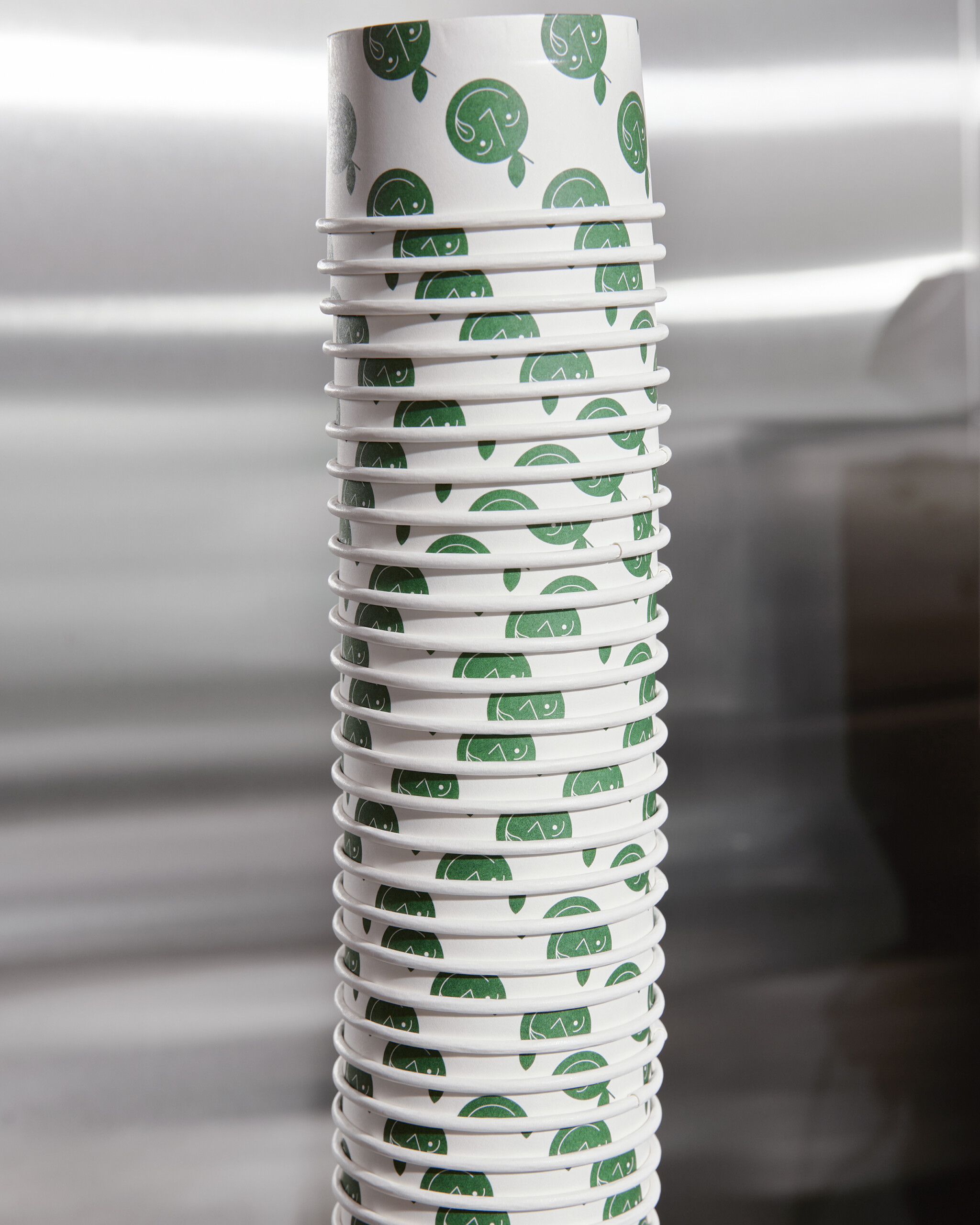 Uniting the different brand experiences is a timeless and playful new icon, expressing the pure joy of sharing gelato.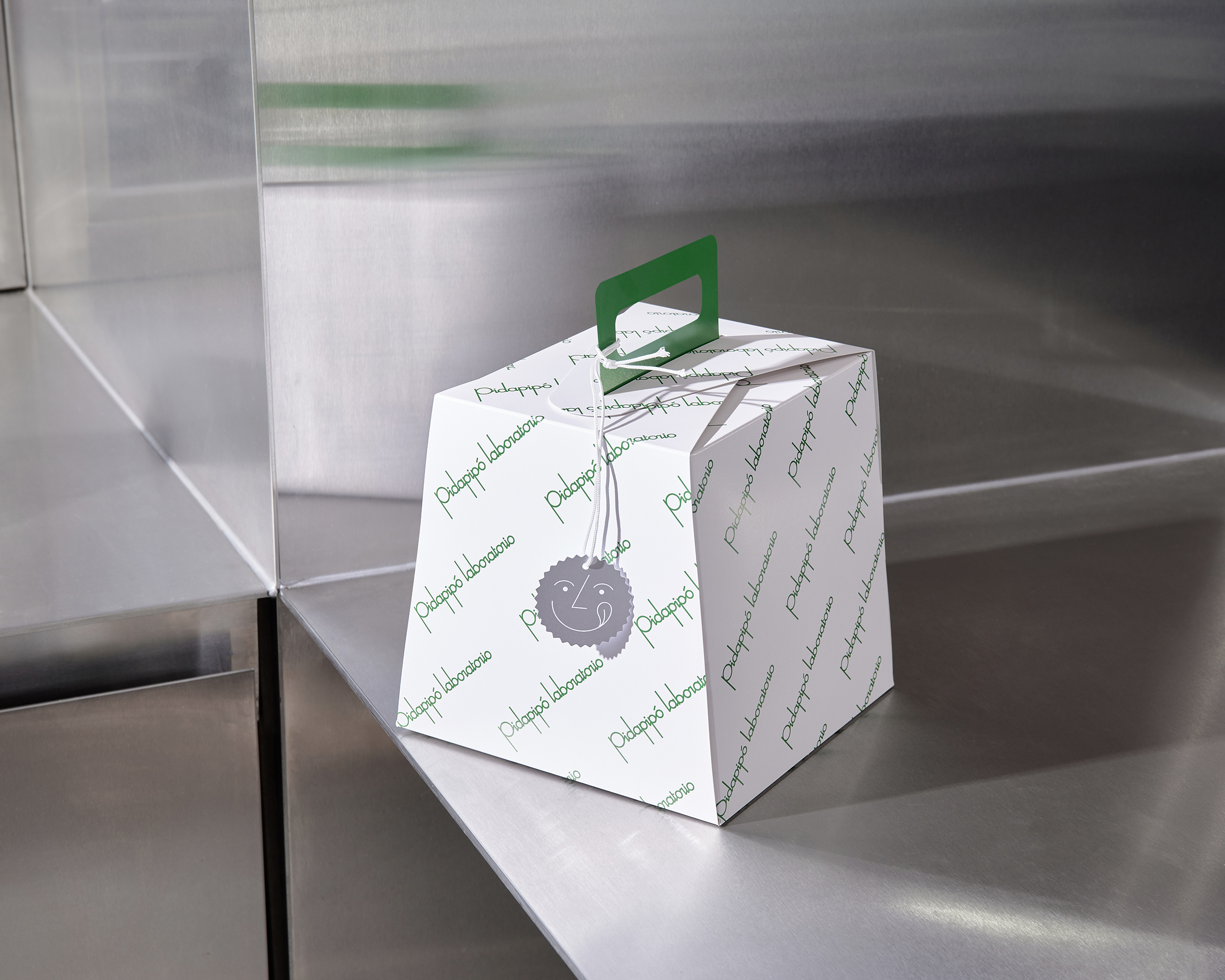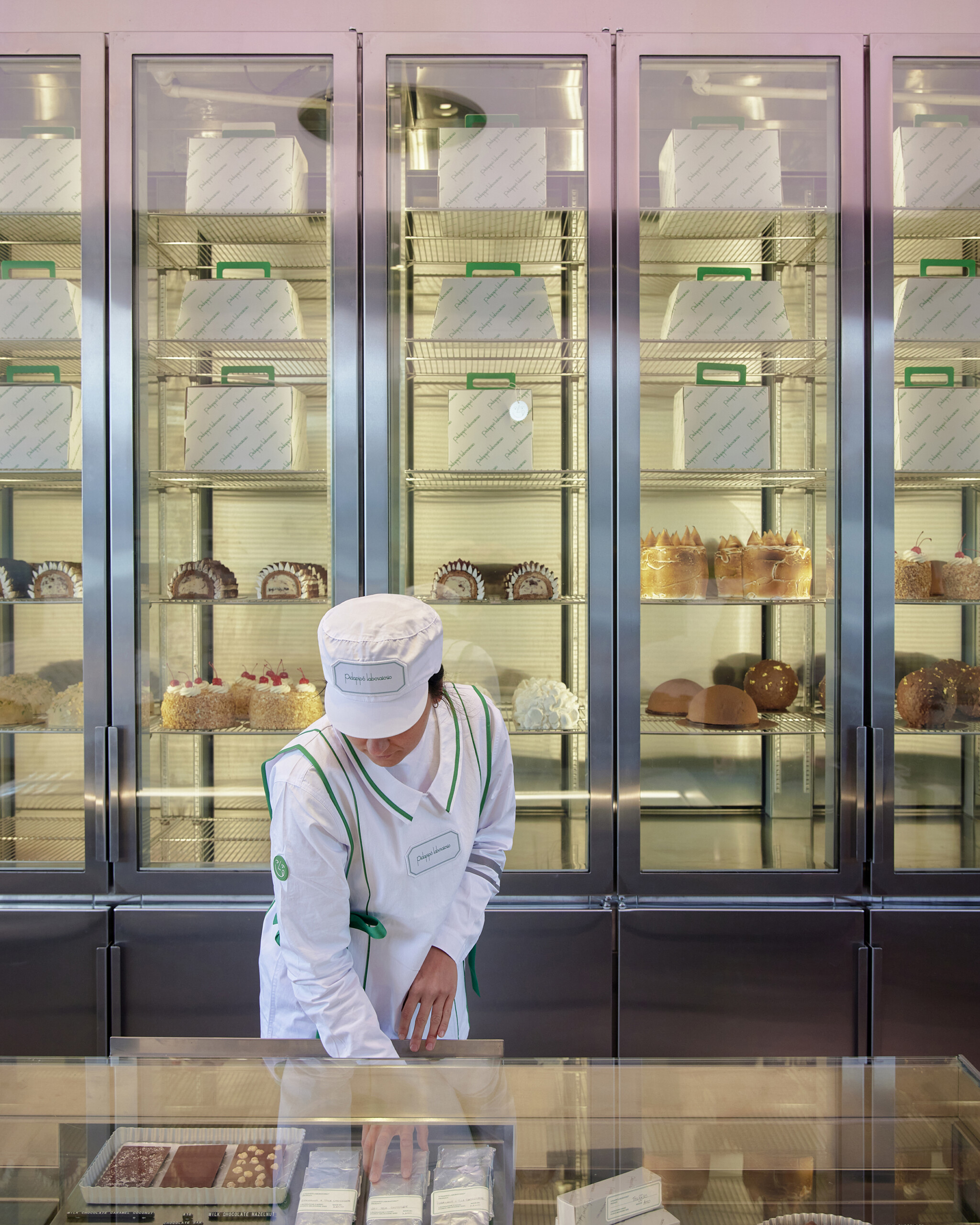 Collaborators
Interior Architecture: Dion Hall
Uniform: Perks and Mini
Photographer: Sean Fennessy